Apple CEO Tim Cook says company will donate $1 million to ADL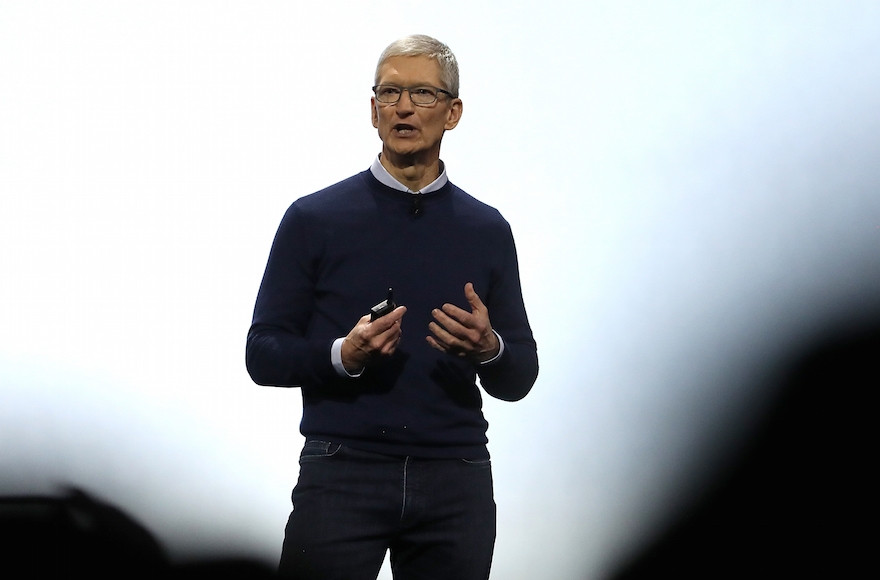 (JTA) — Apple CEO Tim Cook pledged that his company will donate $1 million each to the Anti-Defamation League and the Southern Poverty Law Center in the wake of the violent far-right rally in Charlottesville, Virginia.
Apple also will match employee donations to the two groups and others two for one through September, according to a memo Cook wrote Wednesday night obtained by BuzzFeed News.
Cook said he strongly disagrees with President Donald Trump's comparison between the neo-Nazi and white supremacist protesters and those who opposed their rally in Charlottesville.
"Hate is a cancer," Cook wrote. "This is not about the left or the right, conservative or liberal. It is about human decency and morality."