Thanks to Steven Spielberg and others, visual testimony of the Shoah has been recorded for posterity, with footage of more than 50,000 survivor interviews housed under the auspices of the famed director's Shoah Foundation.
But what about firsthand accounts of the other major event in contemporary Jewish history, the creation of the State of Israel?
Eric Halivni, a 35-year-old former New Yorker who made aliyah six years ago, came to realize that the personal experiences of those who lived through that turbulent time in the 1940s have not been documented. And time is growing short.
So last year Halivni left his job as director of external relations at Gesher, a group that promotes understanding between religious and secular Jews in Israel, to single-handedly launch Toldot
Yisrael, a nonprofit organization committed to recording and sharing the testimonies of the men and women who helped found the state.
"I thought that a project like this was crying out to be done, to tell this heroic story," said Halivni, who changed his name from Weisberg when he moved to Israel.
During a recent visit to New York, he explained that he hopes to raise funds to enable him to conduct 1,000 video interviews with men and women involved with the dramatic effort to achieve statehood, with an emphasis on the year 1948. (He estimates that about 10,000 of those people are still alive.)
So far, he has received enough funding to complete eight lengthy, filmed interviews, and enough encouragement to convince himself that the project is worthy and vital.
"Everyone who hears about it thinks it's a great idea," Halivni said, while acknowledging that some potential funders wonder if he has the credentials and commitment to see the project through.
He assures people that he is well trained, with a masters degree in public administration from Baruch College, and has created a steering committee of respected individuals including Ralph Goldman, honorary executive vice president of the American Jewish Joint Distribution Committee; former Israeli Ambassador to the UK Yehuda Avner; and Elad Peled, former director general of Israel's Ministry of Education.
In addition, the committee has scholars like Michael Oren of the Shalem Center and Michael Berenbaum, formerly of the Shoah Foundation, who have been helpful, he said. Berenbaum appears in a six-minute video that Halivni prepared, which describes the project. In it Berenbaum asserts that the establishment of the State of Israel has not been visually documented and that it is "one minute to midnight" in terms of the time left to do so.
Halivni feels he is up to the challenge. A native of Cleveland, he grew up in Bnai Akiva, the religious Zionist youth movement, and later became national director of the North American branch of the group. Before settling in Israel he was program director in New York of Edah, the Modern Orthodox group that closed its doors several years ago. He believes his background in Zionist life and bridging secular-religious gaps will help him tell the story of the Jewish state's creation without political bias.
The goal, he said, is to present "a broad narrative" based on the recollections of people with different backgrounds and experiences, from activists to youngsters at the time who recall life under siege during the war leading to statehood.
Support the New York Jewish Week
Our nonprofit newsroom depends on readers like you. Make a donation now to support independent Jewish journalism in New York.
Last August, Halivni attended a reunion in Israel of people who arrived on the Exodus, and their families. He handed out flyers seeking interviewees, offering to come to the individual's home and conduct the session in any language. About 100 of the 1,500 attendees expressed interest.
Among the eight people he has interviewed on film to date are Aryeh Handler, who was present at the signing of the Israeli Declaration of Independence on May 14, 1948, and recalled the sense of urgency on that Friday afternoon; Zipporah Porat, who was a student and Haganah volunteer, who described the excitement of listening on the radio to the UN partition vote in November 1947; and Harold Katz, who took time off from Harvard Law School to volunteer at that time and later made aliyah, after completing his studies in the U.S.
"This was part of me," he said of Israel, "and I was part of it."
Halivni noted that the youngest person he interviewed was 75.
Spurred by this race against time, he says, "We're not waiting." He is continuing to conduct interviews, and to train interviewers as funds allow. As for a future home for the archives, he noted that the Knesset has approved a National Library, to be part of Hebrew University, and he has an agreement in principle for the project to be housed there.
"We've all heard Holocaust survivors tell their stories, but most of us haven't heard the 1948 story," Halivni says. "Israelis need to hear this because it's a reminder of what they're fighting for and a connection to their grandparents. We owe it to them, to ourselves and to future generations."
It's heartening that on the eve of Israel's 60th anniversary of statehood, someone is working toward preserving the memories of a national miracle.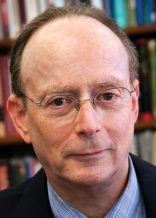 was editor and publisher of The Jewish Week from 1993 to 2019. Follow him at garyrosenblatt.substack.com.
The views and opinions expressed in this article are those of the author and do not necessarily reflect the views of NYJW or its parent company, 70 Faces Media.