Koby Mandell would have turned 21 last week, and probably would be finishing his service in the Israeli army.
Instead, slain at 13, with a friend, in a cave near their home in the community of Tekoa on Lag B'Omer, 2001, Koby is a memory to those who loved him and a symbol of the hundreds of innocent Jewish victims of the intifada, an eighth grader stoned to death on a day he skipped school.
Somehow, Koby's parents managed to channel their anger and grief into positive work, creating a foundation in their son¹s name that offers summer camp and other healing programs to children in Israel who have lost close relatives to terror. And Sherri Mandell, a journalist and author, wrote an award-winning book about dealing with the loss of her son, "The Blessing Of A Broken Heart."
Now her book has been adapted as a play (with the same title) by Todd Salovey, associate artistic director of the San Diego Repertory Theater, and has been performed in the New York area in recent days.
I saw it last night at the JCC On The Palisades in Tenafly, NJ, and was deeply impressed by the thoughtful adaptation, and by the powerful performance of Lisa Robins, who plays Sherri Mandell, at times with pain and tears and at times with humor.
To their credit, the creators and actors (there are several gifted teens who play the Mandell children), never drift into the mawkish but maintain a dignity that is real, and all the more touching.
Rabbi Seth Mandell, Koby's dad, answered questions after the show and acknowledged that he had seen it for the first time the night before, and had not read the script. Some of the questions from the audience were quite personal, about his and his family's feelings and coping mechanisms, but he handled them forthrightly, at one point noting that while there is much laughter in the Mandell home ­ there are three younger children ­ there is never a sense of complete joy.
For more information on the play and the Koby Mandell Foundation, click on www.kobymandell.org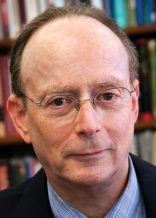 was editor and publisher of The Jewish Week from 1993 to 2019. Follow him at garyrosenblatt.substack.com.
The views and opinions expressed in this article are those of the author and do not necessarily reflect the views of NYJW or its parent company, 70 Faces Media.