The last time Mordechai Gafni was in the news was two years ago, when the charismatic and controversial rabbi accused of sexual misconduct here and in Israel was dismissed as the rebbe of Bayit Chadash, a spiritual renewal community in Tel Aviv.
Faced with sexual abuse complaints filed with the police in Israel by several women who were former students or employees of Bayit Chadash, Gafni came to the U.S., issued a public statement apologizing to those he had hurt, said he was "sick" and needed treatment, and disappeared.
This was the conclusion of the column I wrote then (June 9, 2006): "In the past, when Gafni said he had made mistakes in his life but that he had done teshuva, some were ready to believe him; others were not. At some point in the future he is sure to reappear, eager to resume his role of spiritual guide and teacher, insisting he has gone through therapy and is cured.
"Will we believe him then?"
Well, Gafni has resurfaced in Salt Lake City, Utah and is insisting that he, not his female accusers, was the victim of the events of two years ago. He has an extensive web site (www.marcgafni.com), which includes not only his teachings and writings on kabbalah and spirituality, but an aggressive defense of his previous actions, complete with a report on the results of a polygraph test he took and which he claims clears him of abuse.
The test indicates that Gafni was engaged in mutual and consensual relationships with the women, he says.
(Gafni, formerly known as Mordechai Winiarz, was ordained by Shlomo Riskin, an Orthodox rabbi, but later evolved into a spiritual guru who wrote and lectured on incorporating Eros into Judaism. At 47, he has been married and divorced three times, and surrounded by accusations of sexual misbehavior his entire adult life.)
Gafni appears to have been embraced by a New Age spiritual community (not Jewish) in Salt Lake City, as evidenced by a lengthy and sympathetic profile in Catalyst, a local magazine focused on "the world's ecological, social and spiritual crises," and to which he has contributed a column called "Spiritually Incorrect."
The profile, written by editor and publisher Greta deJong, portrays him as having saintly qualities but hounded by accusers — as often happens with "charismatic spiritual leaders," she notes.
Gafni now says that he wrote his public apology for his behavior two years ago under stress, and that the women accusers banded together to destroy his career. He also argues that his chief critics are bloggers who are irresponsible and untrue in their accusations.
On his web site, where he describes himself as "a cutting edge spiritual teacher, author, television personality, mediator, corporate consultant, iconoclast and gentle provocateur," as well as a "Heart Servant," he writes that his primary motto is "Do No Harm."
He has done plenty, though, based on interviews I have had with those once close to him, including two of his former wives, and rabbis and Jewish educators who feel he misrepresented himself to them.
Support the New York Jewish Week
Our nonprofit newsroom depends on readers like you. Make a donation now to support independent Jewish journalism in New York.
Gafni has always been best at re-inventing himself, and no doubt he will continue to charm, if not seduce, others with his ideas and personality. But with the attention he has received in The Jewish Week and elsewhere, people can no longer say they were unaware of his past.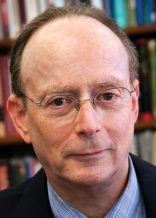 was editor and publisher of The Jewish Week from 1993 to 2019. Follow him at garyrosenblatt.substack.com.
The views and opinions expressed in this article are those of the author and do not necessarily reflect the views of NYJW or its parent company, 70 Faces Media.