No matter what you call them — Hebrew schools, religious, congregational or supplementary schools — they have long been the whipping boy of American Jewish life, blamed for providing a superficial education and the most negative Jewish experience in a young person's life.
But despite being derided as "bar and bat mitzvah factories" with little lasting positive impact, "supplementary schools continue to enroll the majority of students receiving a Jewish education" in the U.S., according to a census about to be released by the Avi Chai Foundation, which focuses on Jewish education.
The study, by Jack Wertheimer, a professor of American Jewish history at the Jewish Theological Seminary, estimates that about 230,000 youngsters attend these after-school or Sunday classes, generally one to three times a week. (Another Avi Chai study, by Marvin Schick, found that 172,447 students were enrolled in Jewish day schools in 2003-2004.)
To no one's surprise, Wertheimer found that there is precipitous drop in supplementary school enrollment after grade seven (meaning, after bar or bat mitzvah) — more in the New York area than other parts of the country — and that very few Jewish students make it to the high school level.
In addition, most of the schools have small enrollments (more than 40 percent have fewer than 50 students) and Conservative congregational schools are shrinking, in large part because "the number of Conservative families with school-age children has shrunk."
Reform schools are dominant, accounting for 57 percent of all supplementary students, and only about 3 percent of Modern Orthodox children attend since most go to day schools and yeshivas.
"An overlooked phenomenon," according to Wertheimer, is the rapid growth of Chabad-sponsored supplementary schools, with more than 400 nationwide, many of them having started in the last five years.
Some Conservative and Reform educators bitterly complain that the Chabad schools are poaching on their constituents, offering reduced tuition and no minimum requirement of time enrolled before providing a bar or bat mitzvah, compared to their three years of mandatory enrollment.
But others note that the Chabad schools have developed a sophisticated method of decoding the Hebrew language, called Aleph Champ, which is widely used and seems to be highly popular with youngsters. It is based on the karate motivational system of color-coded progression from white to black "belts" while gaining expertise in reading.
Wertheimer acknowledged that the census raises as many questions as it asks, mostly because there is relatively little hard data available nationally about even basic information.
The Board of Jewish Education in New York, for example, does not have up- to-date information on the number of schools and students under its aegis.
Robert Sherman, who has been CEO here for a year, said the BJE is working now on compiling that information.
Support the New York Jewish Week
Our nonprofit newsroom depends on readers like you. Make a donation now to support independent Jewish journalism in New York.
One seeming disconnect that Wertheimer found in his study is that while most parents see the chief role of secondary schools as preparing children for bar or bat mitzvah, only 7 percent of the schools surveyed listed that as their primary goal. Most schools cited giving children positive Jewish experiences as their top objective.
Among the questions Wertheimer now poses, based on his study, are how to reconcile that gap between parents and educators on goals, as well as how to retain students post-bar and bat mitzvah, and how to influence more schools to incorporate Shabbat programs (either through attending services or communal activities) into the curriculum.
Wertheimer is at work on another study tracking 10 supplementary schools from around the country with a high success rate in terms of student retention, to see what works. One trend he has found is "an emphasis on the experiential, providing positive Jewish experiences, perhaps in reaction to the horror stories of how adults look back on their time in supplementary school."
He says the big question that parents and educators should be asking themselves, and each other, is what they want youngsters to come away with from their time in supplementary school. Is it learning to read Hebrew, or the prayers, or Jewish history, or to observe rituals, or more generally to feel good about being Jewish?
Parents cannot reasonably expect their children to become scholars based on a few hours of study a week (often after a full day of secular classes). Wertheimer believes the key is to "find ways to complement the formal studies and informal Jewish experiences" at home, in school, in synagogue and, ideally, at a Jewish summer camp.
"It's the combination that shapes Jewish identity," he maintains.
Both Wertheimer and Sherman of the BJE of New York note that the supplementary high school programs with the most success tend to have a critical mass of students that not only allow for a variety of subject offerings, from courses to retreats to social action programs, but also have a strong social component so that it is "cool" to be enrolled.
Having a group Israel experience as a high school student is another strong identity marker.
But Sherman says there is now a serious debate among educators about whether Birthright Israel, which provides free 10-day Israel trips to 18-to-26-year-olds, is having a negative impact in that many parents are holding off on sending their youngsters to Israel on costly youth group tours, opting to wait a few more years for a free Birthright-subsidized trip.
Wertheimer's report is intended to provide a census of supplementary schools, but as he notes, his work was "vastly complicated by the absence of a comprehensive list of schools."
What he has provided is a starting point for collecting much-needed data and posing questions about the direction and very purpose of these schools.
We can complain about their lack of depth and other ills, but in the meantime they are still the gateway for most American Jewish youngsters who receive any kind of Jewish education. So it's time we invest more research and creativity in this area to find out what's working and what isn't before we turn off yet another generation of youngsters to Jewish education.
Support the New York Jewish Week
Our nonprofit newsroom depends on readers like you. Make a donation now to support independent Jewish journalism in New York.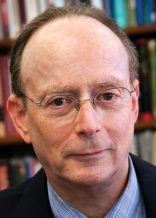 was editor and publisher of The Jewish Week from 1993 to 2019. Follow him at garyrosenblatt.substack.com.
The views and opinions expressed in this article are those of the author and do not necessarily reflect the views of NYJW or its parent company, 70 Faces Media.