I've long defended the New York Times against critics who insist the paper has an inherent bias in its coverage of the Middle East and the Jewish community. But an item in today's City Room column in the New York section made me a bit queasy.
In seeking interviews with some of New York's wealthiest citizens on how they feel about Mayor Bloomberg's strong-arm tactics in seeking to change the law prohibiting him from running for a third term, reporter James Barron wrote: "Some of the 66 billionaires on the Forbes list who live in New York City were hard to reach. Some were traveling. Some were not working because of Simchat Torah, the Jewish holiday."
Hmmm. Does that assume that it's a given that the majority of the mega-rich are not only Jewish but observant? And what are we to make of the fact that four of the five billionaires Barron mentions in the column are Jewish? (Leonard Stern, Ronald Lauder, Bruce Kovner and Stephen M. Ross; only Tom Golisano is not.) And of course the Mayor is Jewish as well.
Sometimes we take great pride in touting our successes, including the disproportionate percentage of Jews of means. But this case rubbed me the wrong way. Am I being too sensitive?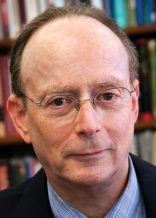 was editor and publisher of The Jewish Week from 1993 to 2019. Follow him at garyrosenblatt.substack.com.
The views and opinions expressed in this article are those of the author and do not necessarily reflect the views of NYJW or its parent company, 70 Faces Media.