One of the fascinating and never-resolved issues in our community is when and how to hold a pro-Israel rally, and this week's debate among leaders in New York was a case in point.
With pro-Palestinian holding large demonstrations here and in other parts of the country over the last week, pressure built on Jewish groups to respond in kind. Some leaders urged a mass rally to show support for Israel in its fight with Hamas, while others worried that a small turnout on a winter's day might signal lack of concern on the part of American Jewry. Still others noted that with Congress and other public officials squarely on Israel's side, rallies might not be the best use of time or resources.
While the discussion went on in some circles, Rabbi Avi Weiss, who among other roles is head of AMCHA (Coalition for Jewish Concerns), called from Israel last Saturday night to urge Hillary Markowitz, a veteran activist here, to organize a rally for the next day.
She said that was impossible, but managed to plan one for Tuesday afternoon in midtown Manhattan, across the street from the Israeli Consulate.
Markowitz, a nurse, enlisted Meredith Weiss, also a volunteer, and other pro-Israel activists, with "zero budget," according to Glenn Richter, who has been organizing such rallies since the 1960s campaign to free Soviet Jewry.
On Tuesday afternoon, an impressive crowd of several thousand people turned out on little notice for a the rally, sponsored by AMCHA, Fuel For Truth, the National Council of Young Israel and about 20 other organizations.
Despite the cold temperatures, the spirited crowd responded warmly to a number of speakers who stressed that their presence was as Americans opposed to terror as well as Zionists supporting Israel's right to defend itself.
Several young people who were themselves wounded in Hamas terror attacks or lost friends or relatives in attacks addressed the rally, as did Fuel For Truth executive director Joe Richards, who asserted: "Free Palestine…from terror, and from Hamas."
National and local media were on the scene, and the event was featured on radio and television news broadcasts that day and evening.
"This is the way it should be done," an Israeli official told me during the event. "There's something to be said for spontaneity, for responding" while others are deliberating as to whether, when and where to speak out. If nothing else, he said, it allows activists to give vent to their emotions in a positive way.
Later, Markowitz expressed deep gratitude for those who attended, including busloads of students from schools in Philadelphia and New Jersey. But she was upset that establishment Jewish groups declined to participate, charging that they refused to send out e-mails to constituents and even encouraged people not to attend, instead urging them to wait for the community-wide rally, planned for Sunday morning, Jan. 11, outside the Consulate.
"I can understand that they didn't want to co-sponsor, even though we were paying for it," Markowitz said, "but don't undermine our rally. It's very upsetting to me that we are not unified."
Support the New York Jewish Week
Our nonprofit newsroom depends on readers like you. Make a donation now to support independent Jewish journalism in New York.
Markowitz said she spoke with Michael Miller, executive vice president and CEO of the Jewish Community Relations Council of New York, and that he wished her well but said his group plans and coordinates rallies, rather than joins one organized by others.
Miller confirmed that remark, but strongly denied that JCRC would tell people not to attend the rally. He explained that his group is "supportive of every rally for Israel," but "generally speaking," does not circulate information for other groups. "In essence we would be endorsing an event over which he have no control," he said.
In the past, speakers from marginal pro-Israel groups have addressed community-wide rallies and made statements that have caused discomfort and embarrassment to politicians and Jewish leaders, one source noted.
In the meantime, the Conference of Presidents, UJA-Federation of New York and the JCRC are gearing up for a large-scale rally on Sunday. And one can be sure that many of the folks who braved the cold on Tuesday will be there again, caring less about who the sponsors are than the cause itself: showing support for Israel in a time of crisis.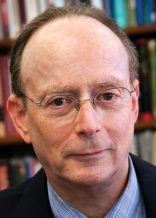 was editor and publisher of The Jewish Week from 1993 to 2019. Follow him at garyrosenblatt.substack.com.
The views and opinions expressed in this article are those of the author and do not necessarily reflect the views of NYJW or its parent company, 70 Faces Media.