What's particularly sad about the latest tragic terror attack in Israel is that there doesn't even seem to be much outrage among our own people when an innocent Jewish teenager is axed to death by a Palestinian 50 yards from the boy's home.
The horrific killing in the West Bank community of Bat Ayin, in which a seven year old was also wounded, already seems like yesterday's headline, soon to be forgotten. If the reaction has not been ho-hum, it certainly seems to accept that these brutal killings are par for the course, and "pity, but what do you expect?"
How sad that we've been dehumanized by our enemies.
Far more American media attention is focused on how right-wing and anti-peace the new Netanyahu government is. Never mind that the prime minister and even the alleged racist foreign minister, Avigdor Lieberman, continue to confirm their commitment to make peace with their Palestinian neighbors.
And beyond that, Netanyahu has a track record of making peace agreements with the Palestinians, as prime minister a decade ago.
He may have held his nose when he ceded Biblical territory around Hebron, but he did it.
What sacrifice has any Palestinian leader made for peace?
Doesn't anyone hold Palestinians accountable for continuing to praise killers of Jewish civilians as martyrs?
By the time you read this, no doubt attention will have returned to the alluring prospect of a peace deal between Israel and Syria. I'm all in favor of that, but when the President of Syria insists that Israel give up all of the Golan Heights before the talks can begin, I have to wonder what the negotiations would be about.
In the meantime, say a prayer this Shabbat for the family of Shlomo Nativ, the latest victim of the kind of hatred that, we need to remind ourselves, is inhuman.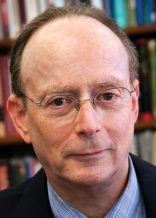 was editor and publisher of The Jewish Week from 1993 to 2019. Follow him at garyrosenblatt.substack.com.
The views and opinions expressed in this article are those of the author and do not necessarily reflect the views of NYJW or its parent company, 70 Faces Media.