One had to smile about the complexities of Jewish life while reading the fascinating profile of Capers Funnye Jr., Michelle Obama's cousin and rabbi of a Black Hebrew congregation in Chicago, in the Sunday New York Times Magazine (read it here).
Journalist Zev Chafets, an author and former editor of The Jerusalem Report, notes at the end of the long piece that Rabbi Funnye, who converted to Judaism as an adult, may finally find the New York Board of Rabbis willing to reconsider allowing Hebrew Israelite rabbis to join the group.
Race would not be an issue for Rabbi Eric Yoffie, the head of the Reform Movement. But "the fact that men and women sit separately in the Israelite congregations might be a problem for us on gender-equality grounds."
And when, several years ago, Rabbi Funnye considered applying for membership to Rabbi Yoffie's Union for Reform Jews, he met some resistance from his Israelite members who felt the URJ was not traditional enough for them.
"Some of their rabbis perform intermarriages," Rabbi Funnye told Chafets, "so some of our people were uncomfortable."
He may reconsider, though.
What a people we are.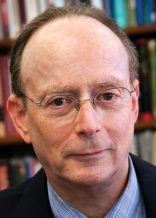 was editor and publisher of The Jewish Week from 1993 to 2019. Follow him at garyrosenblatt.substack.com.
The views and opinions expressed in this article are those of the author and do not necessarily reflect the views of NYJW or its parent company, 70 Faces Media.