It seems that Iran's president, Mahmoud Ahmadinejad, is worried that the U.S. can't be trusted.
"In the past 29 years, different U.S. administrations have opposed the people of Iran," he said on Sunday. In fact succeeding American presidents have gone out of their way to say their beef is with the rulers of Iran, not the citizens.
More telling, though, is the rest of his quote:
"Now they say that we have given up that enmity. That's fine. We have welcomed such comments. But an administration which, up until yesterday was saying that I'm going to kill you, and today says that I'm not going to kill you, is that sufficient?"
Of course the U.S. has never made explicit threats against Iran. But how could the U.S. or Israel ever trust peaceful promises – not that they've been made, mind you – from an Iranian leader who repeatedly calls for the destruction of the Jewish state and describes the U.S. as Satan and is working toward completing a nuclear bomb?
Not exactly prime conditions for heart-to-heart peace talks.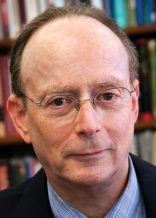 was editor and publisher of The Jewish Week from 1993 to 2019. Follow him at garyrosenblatt.substack.com.
The views and opinions expressed in this article are those of the author and do not necessarily reflect the views of NYJW or its parent company, 70 Faces Media.