Jerry Silverman, who takes over at UJC in September, says he will hit the road to improve ties between local federations and umbrella group.
by Gary Rosenblatt
Editor And Publisher
About a dozen years ago, when Jerry Silverman, the newly appointed president and CEO of the umbrella group of the North American Jewish federation system, was an executive at the Stride Rite Corporation, the shoe manufacturer had opened a Keds distribution center that was having serious problems. Silverman was appointed executive vice president and told by his CEO, "The retailers hate us." His job was to resolve the crisis. 
"I spent seven straight weeks on the road, meeting our retailers," he explained in a two-hour interview on Monday, first since taking the post. Hearing their concerns and complaints, "I learned the value" of face-to-face meetings with those closest to the consumer.
"I heard the underlying issues, I found relationship issues and came 
 to think of them as opportunities. It was a big learning experience for me."
It's a lesson that Silverman, 51 plans to apply even before he officially takes office Sept. 30 at United Jewish Communities, which serves 157 federations in the U.S. and Canada, helping to raise and distribute some $3 billion a year from general campaigns, endowments and special fund drives.
Support the New York Jewish Week
Our nonprofit newsroom depends on readers like you. Make a donation now to support independent Jewish journalism in New York.
One of the criticisms of the outgoing UJC leadership is that not enough personal, direct attention was given to the local federations. Silverman said he plans to hit the road every week for the first several months in his new post, talking to lay and professional leaders around the country. 
"They don't hate us," he laughed, comparing his self-imposed assignment to the one at Keds. But he is well aware of the widespread frustration with, and criticism of, UJC leadership among federations, and he plans to address it with the kind of "clear-cut, short-term agenda that is responsive," as he did in his old job.
"I'm staying true" to that approach, he said. "The idea is to take all the information and use it to build a purpose and strategy."
Despite the attempts of close friends and colleagues to dissuade him from taking the UJC post, Silverman said he remains enthusiastic, though open-eyed to the problems, including a shrinking budget, low morale after large-scale staff reductions, resistance among federations to paying dues many believe to be excessive and a widespread perception that a decade after it came into being the organization still lacks a clearly defined mission.
But he believes in the potential for UJC to grow and thrive, and in his own quiet way, is confident about his ability to turn things around, primarily based on his past experience.
Silverman sees the key to forging a positive environment in "taking the time to really listen and be there" for communities. And he is acutely aware of the sense of urgency in an organized Jewish community hit hard by the economic crisis, with annual federation campaigns down and a sense that UJC's clout and presence is fading.
Support the New York Jewish Week
Our nonprofit newsroom depends on readers like you. Make a donation now to support independent Jewish journalism in New York.
Starting Sept. 1, he will be doing double duty for a month, also staying on as executive director of the Foundation for Jewish Camp, a position he took in 2004 after being impressed by what Jewish camping had done for his children. "He wanted to give back" to the community after a career in the private sector, said a friend from Boston, where Silverman lives.
At FJC, he established a national reputation by overseeing the growth of its budget from about $1 million a year, when he took over, to more than $22 million today. 
That kind of dramatic success, based on Silverman's experience as an executive at Levi Strauss and later at Stride Rite, prompted the lay leadership of UJC to break the mold and for the first time hire a chief executive outside of the federation system.
"My three predecessors had been running local federations for a long time," Silverman observed. "I bring more of a marketing and consumer lens, as well as experience in sales."
He peppers his language with business terms like marketing, leveraging and branding, calling attention to what he believes are UJC's undervalued accomplishments while calling for "reconceptualizing the culture." That means making federation activity relevant and inspiring to a younger generation more attracted to smaller, hands-on and innovative charitable startups. A tall order, but Silverman believes that enthusiasm within the revived Young Leadership Cabinet at UJC suggests there are ways to "find the entry points" and bridge the gap, engaging young people in federation work.
"Young people want to feel empowered," he said. "It shouldn't be about structure but about the opportunity to say 'we want to hear your visions and what motivates you.'"
Support the New York Jewish Week
Our nonprofit newsroom depends on readers like you. Make a donation now to support independent Jewish journalism in New York.
He rattles off new ways that federations around the country are responding to the economic meltdown, from Detroit's efforts to help people keep their homes to New York's Connect To Care regional centers offering a range of services.
"We should be touting the things federations do that people don't know or take for granted," he said, adding that "this is not just about public relations."
Whether it's responding to low morale at UJC or the difficulty in raising funds in a recession, Silverman says that important projects, innovative ideas and a commitment to excellence inspire support.
"When you have a clear path and build some momentum, people look to the future and want the glass to be half full."
A case in point is the General Assembly, the annual gathering of the federation system, which has lost its luster in recent years, with some calling for it to be held every two years, if at all.
Silverman disagrees with those who want the GA to be a trade show, and envisions a must-attend annual event that "raises the bar and is vibrant, unexpected, robust and challenging."
And while some mock the report that UJC is searching for a new name — it gave up the best-known Jewish acronym, UJA, when it was formed from the United Jewish Appeal, Council of Jewish Federations and United Israel Appeal in 1999 — Silverman believes a change is in order.
Support the New York Jewish Week
Our nonprofit newsroom depends on readers like you. Make a donation now to support independent Jewish journalism in New York.
"It's not about trying to disguise the issues," he said. "It's about long-term strategic thinking, positioning for the future."
Many predict that future will be grim for the American Jewish community in general, with population and wealth declining, and for the federation system in particular, given trends away from centralized giving.
But Silverman is upbeat, and comforted to know that his colleagues are rooting for him to deliver.
"Most gratifying," he said, "is that among all the people I have been talking with, every one of them wants to see UJC succeed and deliver the next level of added value to the Jewish community. That's what's most important to me."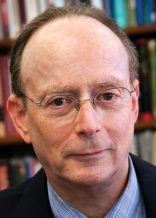 was editor and publisher of The Jewish Week from 1993 to 2019. Follow him at garyrosenblatt.substack.com.
The views and opinions expressed in this article are those of the author and do not necessarily reflect the views of NYJW or its parent company, 70 Faces Media.