How should Orthodox Jews relate to other Jews in modern society? Should they emulate Noah, who obeyed God's command to build an ark and separate himself and his family from the rest of the world that was literally drowning? Or should they follow the example of Abraham, who argued with God in order to try to save the lives of the sinful inhabitants of Sodom and Gomorrah?
Rabbi Benny Lau, a popular Jerusalem spiritual leader and director of the Center for Judaism and Society at Beit Morasha, an Israeli academic center for Jewish studies and leadership development, posited those two biblical extremes in discussing the topic "If I Forget Thee Tel Aviv: Orthodoxy's Responsibility to World Jewry and 
 Humanity" on a recent Sunday at a local forum.
He came down squarely in the Abraham camp, asserting "we should not accept the view of some Orthodox Jews who want to stay on the ark, believing that the outside world is dangerous."
In arguing for compassion and engagement, he also disagreed with the interpretation of Rashi, the most famous biblical and Talmudic commentator, who, in discussing a Talmudic point about what should be done if a convert to Judaism wants to go back to his old life, concludes, "we don't care."
Times have changed, said Rabbi Lau. "My reaction is just the opposite. Our slogan should be 'I care.'"
The other panelist on the program, Rabbi Kenneth Brander, dean of Yeshiva University's Center for the Jewish Future (CJF), agreed with Rabbi Lau and cited personal examples that hit home for the audience at Congregation Keter Torah in Teaneck, N.J., which cosponsored the event with Beit Morasha and CJF.
Support the New York Jewish Week
Our nonprofit newsroom depends on readers like you. Make a donation now to support independent Jewish journalism in New York.
Rabbi Brander, who several years ago gave up a major pulpit he founded in Boca Raton, Fla., to help launch and head the CJF, said his youngest child, who is 4, is missing out on the diversity of life in Boca, where his older siblings had the opportunity to interact with Conservative and Reform Jews and "see people struggle with their Judaism."
Rabbi Brander said that moving to Teaneck has, on one level, been a kind of spiritual exile for him personally. That community, a bastion of Modern Orthodoxy in the U.S., is widely admired for its many well-attended synagogues, Torah learning and highly involved Zionist activities. But the rabbi observed a downside of its homogeneous nature, noting that few if any of the local shuls, accustomed to like-minded congregants, offer beginners' services for novice worshippers. There are no boxes of kippot for visitors, he said, no posters about the plight of Darfur in the halls.
His critique was leveled at similar Modern Orthodox enclaves that tend toward complacency when it comes to wider interaction.
"Our community and our children are poorer" for that lack of diversity, he said, "and our Orthodox community is poorer when it retreats and withdraws" from engagement with other Jews.
He noted that he has made a point of sending YU students to participate in overseas volunteer programs of the American Jewish World Service, and, closer to home, to attend the General Assembly of the United Jewish Communities and Limmud, the annual grass-roots conference where Jews of all stripes learn together.
"We need to realize there's a Jewish community beyond the New Jersey Turnpike," he said, adding, "there are multiple portals of entrance" to Jewish life and warning against "shrinking into our own selves."
Support the New York Jewish Week
Our nonprofit newsroom depends on readers like you. Make a donation now to support independent Jewish journalism in New York.
No direct mention was made of the recent comments by Rabbi Norman Lamm, chancellor and former president of Yeshiva University, who told The Jerusalem Post "we will soon say Kaddish on the Conservative and Reform movements."
But Rabbi Brander noted that Richard Joel, the current YU president, has said this is not a time to say Kaddish for Jews but a time to engage them.
Asked by moderator Eugene Korn, a rabbi and scholar in areas of Jewish ethics, to address the situation in Israel, Rabbi Lau said it was "a tragedy" that many secular Israelis think rabbis concern themselves only with matters of kashrut, the Knesset and money, and that Judaism has little to say about health care or issues of social justice.
He said he would like to do away with the word "Orthodox" and other denominational divisions, preferring the notion of "living with mitzvot."
"When you are confident with yourself, you can be open to others," Rabbi Lau said. "When you are fearful, then you are closed."
While there was strong agreement among the panelists and moderator of the program, the fact is that many if not most Orthodox Jews here and in Israel eschew contact with other communities, either out of lack of interest or fear that such associations can weaken the core.
Support the New York Jewish Week
Our nonprofit newsroom depends on readers like you. Make a donation now to support independent Jewish journalism in New York.
One member of the audience questioned the panelists about the attrition rate of "our young people who go out into the world" and don't return to the fold. "There are real risks here," he said, adding that his children have become haredi (a strong trend among Modern Orthodox young Jews who attend Israeli yeshivas after high school).
The rabbis acknowledged that fact, and the appeal of "the black-and-white choices" that the haredi world offers, as opposed to the gray areas of seeking to blend Torah observance and modernity. But they suggested that Orthodox instruction should combine not only the command of prayer and ritual but also of connecting with others.
"It's complex and a challenge, but we need a more sophisticated approach," said Rabbi Brander. He added that it is important for his students to know that "there are serious Jews who are not Orthodox. It's not our job to make Jews Orthodox. Let God do the rest, let the Torah speak for itself."
His message resonated for me, the product of a small Jewish community with one synagogue, where I learned to appreciate the value of many different ways people came to express or discover their faith.
Future panels should include haredi as well as liberal Jews to tease out their differences and similarities, and to see who would and who would not take part.
It seemed particularly appropriate that the panel discussion took place only days after a thwarted attempt to bomb two synagogues — one Orthodox and one Reform — in nearby Riverdale, underscoring the message that despite our ideological differences, we Jews are seen as one people by our enemies.
Support the New York Jewish Week
Our nonprofit newsroom depends on readers like you. Make a donation now to support independent Jewish journalism in New York.
So we'd best see ourselves as one people, too — and work to bridge the gaps between us.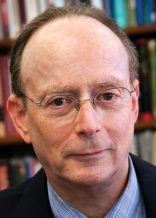 was editor and publisher of The Jewish Week from 1993 to 2019. Follow him at garyrosenblatt.substack.com.
The views and opinions expressed in this article are those of the author and do not necessarily reflect the views of NYJW or its parent company, 70 Faces Media.