The chances of a U.S. or Israeli military attack on Iran in the coming months may have dramatically increased, if a report in The Sunday Times of London last weekend is true.
The Times said that Israeli Prime Minister Netanyahu's secret trip to Moscow of Sept. 7 was to meet with President Medvedev and Prime Minister Putin and hand over a list of names of Russian scientists helping Iran build nuclear arms.
The brief meeting, during which Netanyahu was accompanied by his national security adviser Uzi Arad, was tense, according to the report, and was kept secret "not to embarrass Moscow," but "rather to spur it into action," in the words of a source.
The timing is significant in light of the Oct. 1 meeting in Geneva between U.S. and Iranian officials for the first time in three decades, and a report in The New York Times this past weekend asserting that the International Atomic Energy Agency (IAEA) has concluded that Iran is further along in its nuclear program than had been believed.
Connecting the dots, one might conclude that the U.S. and Israel hold Russia responsible for the involvement of Russian scientists — whether they were sent by Moscow or went on their own — in Iran's nuclear work and that there is a new sense of urgency to resolving this matter, with the nuclear program well advanced.
How audacious of Russia to appear to be weighing whether or not to agree to Washington's urgings for harsh sanctions against Iran while allowing its experts to be helping the nuclear weapons program.
Now that Russian participation has been revealed, the U.S. and Israel may be able to bring greater pressure on the Kremlin to in turn pressure Iran to pull back from the brink.
If that does not happen, the statement made by Ephraim Sneh, a former deputy defense minister in Israel, that "if no crippling sanctions are introduced by Christmas, Israel will strike," appears to be more than just bravado. "If we are left alone, we will act alone," he said.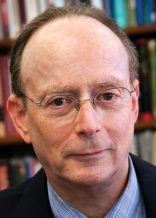 was editor and publisher of The Jewish Week from 1993 to 2019. Follow him at garyrosenblatt.substack.com.
The views and opinions expressed in this article are those of the author and do not necessarily reflect the views of NYJW or its parent company, 70 Faces Media.