As the Jewish Agency for Israel focuses on a new strategic plan to remain relevant at a time of shrinking funds, some might call it the March of Dimes syndrome.
In 1938, the March of Dimes was founded to fight the epidemic of polio. Funds it raised helped to conquer the disease in the 1950s. Since then, the foundation has redirected its efforts toward improving the health of babies through preventing birth defects and premature birth. 
Critics, citing bureaucracy, say the group should have closed down after completing its original mission; supporters praise the foundation for reinventing itself and continuing to promote good health for children.
The Jewish Agency, founded in 1929, almost two decades before statehood for Israel, was given the virtually impossible task of settling the homeland. Since then its primary mission has been aliyah, rescue and resettlement, and it has helped bring well over a million Jews to Israel over the years, most dramatically from lands of Arab persecution, the former Soviet Union and Ethiopia.
But as its chairman and former refusenik hero, Natan Sharansky, told me last week, the drama of rescue and resettlement has largely been accomplished and "we are in the age of aliyah by choice." Now, he said, the new challenge of the Jewish Agency is to strengthen Jewish identity around the world, including Israel.
Skeptics say the agency, long bloated by inefficiency, should close its doors and leave the educational and motivational effort required to government agencies and not-for-profit organizations already doing such work. 
Most pointedly, the American Jewish Joint Distribution Committee (JDC), which along with the Jewish Agency has received the bulk of the federation system's overseas funding for almost 60 years, is calling for an increase in its allotment to care for the basic social service needs of Jews in Israel and around the world.
But Sharansky, who took over last summer, argues that the task at hand is consistent with the agency's role, since its inception, of creating and mobilizing the commitment of Jews to the state, land and people of Israel. And while few Jews today are threatened physically, he pointed out that the Jewish people as a whole are challenged by the dangers of assimilation.
"Assimilation is about weakening the commitment of Jews" to live Jewish lives and to support the welfare of the state of Israel, according to Sharansky.
He wants to re-open and expand Zionist summer camps and schools in the FSU that had been closed due to budget cuts.
The struggle between these two historic agencies is quiet but significant. At stake here is a mix of pride, history, ideology, politics and a lot of money, much of it provided by American donors through the Jewish Federations of North America, the umbrella group of federations.
Support the New York Jewish Week
Our nonprofit newsroom depends on readers like you. Make a donation now to support independent Jewish journalism in New York.
Smaller Slices Of  Pie
A bit of background: Since 1952, the federation system has funded the Jewish Agency for its aliyah and absorption work, and the JDC for overseas services, primarily caring for poor seniors and children in the former Soviet Union in recent years.
Traditionally, the split has been 75 percent for the Jewish Agency and 25 percent for the JDC, since large amounts of funding were required for mass immigration. 
The longstanding agreement over the funding ratio came to an end two years ago, and the JDC now asserts that the tide has shifted. Its advocates say that with immigration numbers low and the demand for social services in the FSU on the rise, it should receive a bigger slice of the overseas funding pie.
That pie is shrinking. Both the Jewish Agency and JDC have seen a significant downturn in recent years, a combination of the economic meltdown and federations focusing on domestic needs. Where the two groups once received upwards of $250 million combined for their work annually, the sum now is about $160 million.
Both groups, as politely as possible, are making their case for more funding. The JDC says that more than 100,000 elderly Jews in the FSU with no other means of support are dependent on their funds for food and shelter; the Jewish Agency says that unless you strengthen Jewish identity, there won't be Jews to feed in the future.
Each side is taking action. A JDC task force will be recommending a series of steps to its board this month, calling for more aggressive forms of fundraising, including systematic efforts to approach foundations and individual donors, here and around the world. This would mark a break with the way funds have been sought, but JDC leaders say they need the additional money to fulfill the organization's mandate. It will propose entering into bilateral understandings with major federations, asking for a fair share of funding in return for an agreement not to solicit local donors.
Steve Schwager, CEO of JDC, explained in an e-mail from Israel on Tuesday that his organization "wants to remain in the system – we are community builders by profession." But he noted that when JDC and the Jewish Agency agreed to a merger in 2000, "the federation system agreed to maintain and increase overseas funding. They also agreed to a needs-based allocation system to replace a 1952 formula. Neither has occurred, and overseas funding, which averaged 50 percent of the total raised in the annual campaign in 1990, is now about 25 percent."
He said JDC "needs to find ways to secure its future and that of the clients we serve. If the trend continues, we will need to do something different."
Meanwhile, Sharansky was in New York this week for a meeting of a strategic planning committee that approved in principle a number of ideas that will be presented to his group's board of governors for approval in June in Jerusalem. 
A set of initiatives is being designed to strengthen the connection of young Jews to Israel (primarily through Birthright Israel trips), and in that way increase the potential for future aliyah from the West. Another plan is to engage young Israelis on issues of Jewish identity.
Sharansky says Israeli leaders made the mistake of believing that their fellow countrymen would be safe in their Jewish identities by speaking Hebrew, following the Jewish calendar and living on the land. "But that attitude was arrogant and dangerous, and we learned that without education," nationalism can replace the spiritual, historical, social and traditional values that make up one's Jewish identity.
Support the New York Jewish Week
Our nonprofit newsroom depends on readers like you. Make a donation now to support independent Jewish journalism in New York.
Emphasis On Jewish Identity
The chairman is not the only senior leader to place a strategic emphasis on Jewish identity at a time when studies show a steady decline in the attachment of young Jews to Israel. Prime Minister Benjamin Netanyahu, in a major speech at the annual Herzliya conference in February, chose as his theme the need to connect Israelis, and Jews everywhere, to the history, values and promise of the land of Israel.
Anticipating criticism for using the platform, usually devoted to security and the major issues of the day, to education and identity, Netanyahu said he knew that a few years ago, "Ariel Sharon spoke from this podium about disengagement," but he himself wanted to emphasize engagement: "engagement with our heritage, with Zionism, with our past and with our future…" 
Netanyahu asserted that "the fate of the Jewish people is the fate of the Jewish state. There is no demographic or practical existence for the Jewish people without a Jewish state."
He said "a people must know its past in order to ensure its future," and advanced the case that in addition to depending on military, economic and entrepreneurial strength, Israel depends on education, culture and "our ability to explain the justness of our path and demonstrate our affinity for our land — first to ourselves and then to others."
His talk drew mixed, and often puzzled, reviews in Israel. (Elsewhere it was most noted for Netanyahu's call for a $100 million campaign to restore heritage sites, and especially Rachel's Tomb in Bethlehem and the Tomb of the Patriarchs in Hebron, seen as a provocative move while attempting to re-start peace talks with the Palestinian Authority.)
Federations Must Decide
While Sharansky makes the case that the Jewish Agency is the natural "engine" to drive a series of new programs to foster Jewish identity through identification with Israel, others note that the agency has not been known for efficiency, fiscal responsibility, transparency or apolitical appointments of key personnel.
Advocates of the JDC say there are plenty of other worthy groups promoting Jewish identity and education already and that the Jewish Agency should reduce its efforts, and budget, at the very least. Moreover, JDC officials say they are seeking to restore a safety net to tens of thousands of poor Jews in the FSU, and continue their social service programs elsewhere, including Israel.
Both groups are making their case to Jerry Silverman, the president and CEO of the Jewish Federations of North America (JFNA), who is noncommittal at the moment. The JFNA rejected a tentative agreement the Jewish Agency and JDC had worked out a year and a half ago.  
Logically, donors here should be asserting their leadership and assessing the needs of these two groups, and others. That means allocating dollars based on the quality and value of the programs offered and clientele served rather than on a fixed formula. But there is a good deal of history here, giving the Jewish Agency an edge in that it has played a quasi-governmental role for many years, and Netanyahu and Sharansky are allies.
It remains to be seen how the Jewish Agency and JDC will be reconciled, if at all, but the current saga offers a case study in the changing role of communal institutions and philanthropic decision-making. All parties agree that the best solution would be more dollars raised to meet everyone's needs, but they would also acknowledge that is not likely to happen at this time.
Support the New York Jewish Week
Our nonprofit newsroom depends on readers like you. Make a donation now to support independent Jewish journalism in New York.
Fewer Jewish philanthropic dollars are going to Jewish causes, which brings us back to the increasingly recognized importance of Jewish identity as a key to the survival and growth of both Israeli and diaspora Jewry. The choice is not between feeding some people or instilling strong positive Jewish feelings in others. It's about finding creative ways to inspire in Jews a sense of connectedness and collective responsibility so they will recognize the spiritual, social and fundamental needs as one. 
Signup for our weekly email newsletter here.
Check out the Jewish Week's Facebook page and become a fan!  And follow the Jewish Week on Twitter: start here.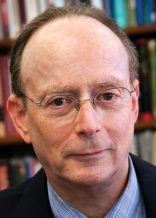 was editor and publisher of The Jewish Week from 1993 to 2019. Follow him at garyrosenblatt.substack.com.
The views and opinions expressed in this article are those of the author and do not necessarily reflect the views of NYJW or its parent company, 70 Faces Media.