Looking out at the more than 100 people gathered for the eighth graduation ceremony of The Jewish Week's Write On For Israel on Tuesday night, I confided that I never envisioned that the advocacy-through-journalism program for high school students would last this long.
At the outset, nine years ago, I envisioned Write On as an immediate response to the intifada, which was raging in Israel. I thought that the program could and would end when the terrorism and suicide bombing stopped. But I was wrong.
As a telling reminder of the ongoing need for creative, informed advocacy for Israel, this year's graduation – the completion of an intensive two-year curriculum for 38 high school seniors — took place as Israel was reeling from world condemnation for Jerusalem's role in the flotilla fiasco off of Gaza.
Keynote speaker David Harris, executive director of the American Jewish Committee, said he was inspired by the students' commitment and activism, and he urged them to take on the responsibility of leadership for Israel not only in college, but for the rest of their lives.
Three alumni of the program, Amanda Baskind (University of Albany), Samantha Vinokor (University of Pittsburgh), and Emily Schlussel (Cornell), were honored for their post-Write On activism on campus.
Schlussel, who was chosen to chair Hillel's Israel Awareness program as a freshman, "I learned it alls starts with learning the facts."
And she spoke of the advantage of being in touch with a network of Write On alumni from the New York area — graduates of yeshivas, public schools and private schools who now number more than 250 at more than 25 campuses.
(Write On programs have also been created in Chicago, Cleveland and San Francisco in the last several years; all are generously funded by the Avi Chai Foundation.)
Linda Scherzer, program director for Write On here from the outset, emceed the evening, blending her roles of professional journalist, master planner and den mother to the students. Rabbi Yotav Eliach, the core educator from the outset and an impassioned, charismatic guide and teacher, reminded the students that despite the current negative fallout over Israel's actions this week, "we have the most important thing on our side – the truth.
"History is made by the few," he said, "and you are the few. You have the ability to change the world."
The idea for Write On came about as a result of conversations I had with Jewish students on campus in 2001, during the intifada, and those talks left me worried and frustrated. I found the students to be deeply empathetic toward Israel but lacking the knowledge base and moral confidence to counter the charges being made by pro-Palestinian students and activists.
The Jewish students were intimidated and frustrated, and it seemed to me that it might be too late to make active Zionists out of them at that point in their lives.
The idea, then, was to create an educational advocacy curriculum for high school students and train them for two years, so that by the time they got to college, they would be armed with informational and communication skills.
Support the New York Jewish Week
Our nonprofit newsroom depends on readers like you. Make a donation now to support independent Jewish journalism in New York.
They would be ready to take on leadership positions in pro-Israel activities, starting as freshmen. And that's just what has happened.
Many have told me the program changed their lives as well as those of family members and friends. More than a few chose a college based on its Jewish and pro-Israel presence and activism.
Candidates for the class of 2010-11 are being interviewed. I hope Write On can continue to educate, train and inspire young people on behalf of Israel for as long as it's needed.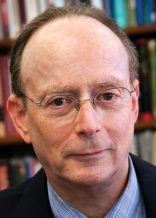 was editor and publisher of The Jewish Week from 1993 to 2019. Follow him at garyrosenblatt.substack.com.
The views and opinions expressed in this article are those of the author and do not necessarily reflect the views of NYJW or its parent company, 70 Faces Media.