After Rabbi David Wolpe wrote a thoughtful column on the Huffington Post website this week about how to talk to children about God, he was astonished by the volume and vehemence of the response.
"I never got a reaction like this to any article I've written," the popular author, columnist and rabbi of Temple Sinai in Los Angeles told me. "It was overwhelming how angry people are about religion."
More than 1,000 people commented on the article, almost all of them expressing deep hatred of religion, according to the rabbi.
The column noted how uncomfortable parents are in discussing God with their children, and suggested that families should provide a "spiritual education," just as they do an intellectual education, for their sons and daughters.
The rabbi wrote that every child should feel he or she is special, created in the image of God, and he encouraged parents to ask children about their perceptions of God, tell Bible stories to them, bring God into everyday life, don't be defensive at challenges, and try not to give "facile answers" that may soon be outgrown.
While the tone of the column is gentle, the responses have been anything but.
Rabbi Wolpe said comments asserted that instructing children about God should be illegal, and compared it to child abuse and the "rape of a tender mind."
Almost everyone commenting was an atheist, and "there seemed to be very little reaction from religious people," said the rabbi.
It's hard to know how representative the negative response was in demographic terms, but it's clear there are a lot of people out there who vigorously oppose any form of discussion of God, even in a mild and non-judgmental tone.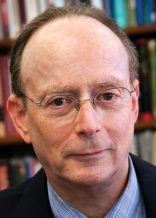 was editor and publisher of The Jewish Week from 1993 to 2019. Follow him at garyrosenblatt.substack.com.
The views and opinions expressed in this article are those of the author and do not necessarily reflect the views of NYJW or its parent company, 70 Faces Media.