Amid all the furor from opponents of the proposed Knesset conversion bill that would turn the de facto Orthodox control into law, it's instructive to note who isn't speaking out, and why.
And one can appreciate how this controversy underscores the enormous gap in understanding between Jewish leaders here and in Israel.
Israeli politicians insist this is a domestic issue, and does not effect American Jews since the bill is motivated by efforts to make conversion more appealing and accessible to hundreds of thousands of Russian immigrants who are citizens of Israel but not Jewish, and therefore unable to be married to a Jewish partner in the state.
"What's the big deal?" they ask in effect, "Orthodox law already governs matters of marriage and conversion. And besides," they might add, "this is about our domestic politics, nothing more or less."
To officials of the non-Orthodox religious streams here, though, it is a matter of principle. True, the law would have little practical impact here, but the notion that the Knesset would pass a bill giving the Orthodox Chief Rabbinate full and final authority on such matters of determining who is a Jew is demeaning and could further deteriorate the fabric of Jewish peoplehood, liberal Jews insist.
Leader of the Conservative and Reform movements have been quite vocal about their opposition to the bill, as expected. More surprising has been the lead roles taken by two professional leaders representing secular groups: Jerry Silverman of the Jewish Federations of North America, and Natan Sharansky of the Jewish Agency for Israel, both of whom have spoken out, sharply critical of the Netanyahu government.
There is a real sense of shock that the bill has moved forward despite assurances from David Rotem, the bill's sponsor, and Prime Minister Netanyahu, that they would not take actions that would jeopardize Jewish unity.
Mainstream Orthodox groups here, including the charedi Agudath Israel, are staying out of this dispute for now, at least publicly. In part that's because expressing support for the Rotem bill would only further anger most fellow Jews here. But in private, even some leading U.S. Orthodox rabbis tell me they think the bill is ill conceived and/or ineffective.
The proposed solution of allowing city rabbis in Israel to perform conversions would have little practical impact, they say, since the challenge is to welcome hundreds of thousands of Russian immigrants into the Jewish people and must be dealt with on a grand scale.
One leader of the Rabbinical Council of America told me that, given the charedi grip on the Chief Rabbinate, "this proposal is still better than nothing" and that the Conservative and Reform critics are making a mistake by opposing it. He added, though, that "it's a lousy bill."
And one Agudath Israel rabbi confided, "What a shame that the bill was put forth. All the ill will born of it could have been avoided. Something new to cry about on Tisha B'Av."
One painful lesson here for American Jewish leaders, especially of the non-Orthodox streams, is that their deep-seated worries are of little concern to Israeli politicians.
Support the New York Jewish Week
Our nonprofit newsroom depends on readers like you. Make a donation now to support independent Jewish journalism in New York.
As one Israeli diplomat told me, "they can't vote in Israel and they are seen as marginal because the Reform and Conservative movements represent so few Israeli Jews."
The one area that Israeli politicians do take seriously among American Jews is financial and political support. A group like AIPAC, the pro-Israel lobby, with its big givers, many of whom are not Orthodox, could have the ear of Knesset members and other government leaders. But so far it has kept out of the fray.
Finally, though Netanyahu is being blamed here for not speaking out against the bill, those close to him say he opposes it, that he understands the sensitivities of diaspora Jews, and they seek to assure American Jewish leaders that it will not pass in the Knesset.
All this anger and energy for nothing?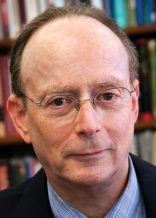 was editor and publisher of The Jewish Week from 1993 to 2019. Follow him at garyrosenblatt.substack.com.
The views and opinions expressed in this article are those of the author and do not necessarily reflect the views of NYJW or its parent company, 70 Faces Media.