Attention Jewish organizations looking to learn more about social media (and who isn't?): be sure Dave Weinberg is on your radar.
The 28-year-old resident of Silver Spring, Md. single-handedly conceived of and put together an impressive conference in New York yesterday, billed as The Future of Jewish Non-Profit Summit, and attended by about 100 people in person — and many more on Twitter and Facebook.
Held downtown at NYU, the conference attracted mostly young Jewish professionals who were tweeting away as they listened to panelists, primarily from "the outside world," share their insights. A highlight, I am told, was a session with representatives of JetBlue and British Airways on how to handle crises and keep the public informed.
Weinberg, a technology professional who attends major conferences in the field, said he had been struck by the lack of attendance from small non-profits, and particularly from Jewish organizations, at such gatherings.
So last November he decided he would create a conference to help Jewish groups get with the program, and he invited as speakers people he had found impressive from previous presentations. This was the first such effort, and based on the positive feedback he has heard, he plans to hold similar conferences in Boston and Washington later this year.
One panel I attended focused on social success media in Jewish non-profits, with William Daroff, a legendarily prolific Twitter user from the Jewish Federations of North America, and his colleague, Andy Neusner, as well as Motti Seligson of Chabad.org and moderator Suzanne Rosenhouse, social media guru for the National Jewish Outreach Project.
They discussed successes and setbacks, protocols and guidelines, etc.
Daroff was proud that the photo he took of Secretary of State Clinton the day before on a flight from Washington to New York and sent out on his Twitter account got picked up by Politico.com. Neusner told how JFNA picked up thousands of new names (and potential donors) from a Jewish Community Heroes contest it ran, Rosenhouse emphasized the importance providing positive information and advice, and Seligson described how Chabad.org was even ahead of the FBI in finding out information during the tragic Mumbai terror attack.
One theme that ran through the day was that online connections are important, but establishing real relationships with potential donors was primary.
Weinberg is no stranger to ambitious projects for and within the Jewish community. As a student he founded Yeshiva University's Save Darfur coalition, later served as a national event coordinator for Hillel, and last year created a program to help out of work people find jobs through parnasafest.org.
When one young man is ahead of the Jewish establishment in sponsoring conferences to share good practices for non-profits, it speaks volumes about him, and our community.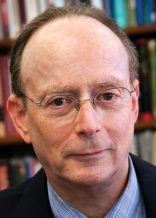 was editor and publisher of The Jewish Week from 1993 to 2019. Follow him at garyrosenblatt.substack.com.
The views and opinions expressed in this article are those of the author and do not necessarily reflect the views of NYJW or its parent company, 70 Faces Media.