It's not that unusual for a planned interview to fall through at the last minute.
The three things different about the one that got away from me this week, though, was that it was with Palestinian Authority president Mahmoud Abbas, I didn't initiate it, and the contact came from a Jewish organization.
The idea was for Abbas, who was coming to New York this week for the UN General Assembly, to improve his image in the American Jewish community, according to Zvika Krieger, senior vice president of the S. Daniel Abraham Center for Mideast Peace, in Washington.
There are reports that the PA has hired a New York public relations firm to help in that effort, but I haven't been able to confirm that.
When I asked Krieger about it, he said, "I hope so."
His boss, Danny Abraham, who made his fortune with Slim Fast, has been a leading supporter on the left for Israeli-Palestinian peace efforts for many years.
In any case, Krieger contacted me several weeks ago to say the PA had approved of Abbas sitting down for an exclusive interview with me for The Jewish Week, and it was just a matter of finding time in his hectic schedule when he was in town.
I started compiling a long list of questions, all the while realizing that between the PA leader's squeezed time and my limited access during the Sukkot holiday, this might not happen.
In the end, it didn't.
Krieger notified me yesterday that timing was the culprit, but that he was hopeful the interview would take place the next time Abbas is in New York.
The irony is that I have been trying to get an interview with Prime Minister Netanyahu since he took office without any luck; he did agree in principle to meet last fall when I was scheduled to be in Israel but at the last minute I was not able to go.
In fact, I can't remember the last time an Israeli prime minister gave an interview to the American Jewish media, which is a) a separate story, b) a shame, and c) a mistake, I believe, from a communications standpoint.
Support the New York Jewish Week
Our nonprofit newsroom depends on readers like you. Make a donation now to support independent Jewish journalism in New York.
Israeli leaders can no longer take unquestioning support from the Jewish community for granted, and speaking to them directly should be a priority.
As for Abbas, though, the PA head did have dinner meetings in both Washington and New York this week with American Jewish leaders, hosted by Abraham's center. And while no press was invited, his comments made last night at the Plaza Hotel event were on the record, and were conciliatory in tone. He spoke of Netanyahu as "a partner," and said "peace ultimately will prevail."
In the short term, Abbas hinted he might not walk away from the peace table if Israel extends its settlement construction moratorium. But he said it would be "very difficult" to resume the talks under those conditions.
I think a bridging compromise will be reached and the talks will go on.
As for peace, though, right now it seems as elusive as an exclusive interview.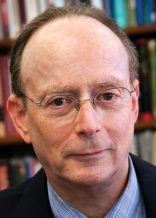 was editor and publisher of The Jewish Week from 1993 to 2019. Follow him at garyrosenblatt.substack.com.
The views and opinions expressed in this article are those of the author and do not necessarily reflect the views of NYJW or its parent company, 70 Faces Media.