When young Jewish leaders form their own start-up groups and/or prayer services, are they rejecting or seeking to strengthen the community?
That was one of the questions batted around this week at The Conversation, the two-day retreat sponsored by The Jewish Week. This one took place at the Pearlstone Conference Center near Baltimore, bringing together a mix of 50 American Jewish leaders and emerging leaders who are able to choose their own topics for discussion related to sustaining and strengthening Jewish life. (There are no panels or plenaries, and one of the ground rules in seeking to create a safe space for open conversation is that no one is quoted directly.)
This was the sixth annual Conversation, and more than 350 people have now attended. (Participants can only attend once.)
At one breakout session, a national religious leader and a much younger educator differed over whether the growth and flourishing of many start-ups reflects a direct critique of the establishment. The national leader said it did, and that it indicated a certain selfishness among younger people who are looking for their own forms of express.
Not so, the educator insisted. He said younger people are trying to find ways to revitalize Jewish life at a time when existing institutions – religious and secular – are tired and less than innovative.
Overall, there seemed to be agreement among the retreat participants that the generational clash is an important, though under-discussed, issue for American Jews.
There were dozens of discussions held over the two-day retreat, from spirituality to the nitty-gritty of seeking funding during economic hard times.
Among the hot topics that came up more than once: the growing lack of civil discourse in the community; whether intermarriage is a passé topic for discussion; creative ways to provide quality and affordable Jewish education; should Muslim-Jewish dialogue tackle the Mideast? and can you be a good Jew today and not feel connected to Israel?
The consensus among both newcomers to the community and seasoned veterans was that The Conversation is unique on the national scene in that it allows participants, who are invited, to engage in detailed discussions without regard to professional identification or the pressure of planned outcomes.
Stay tuned for more on this in the coming days.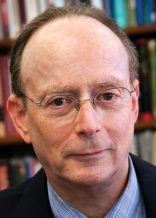 was editor and publisher of The Jewish Week from 1993 to 2019. Follow him at garyrosenblatt.substack.com.
The views and opinions expressed in this article are those of the author and do not necessarily reflect the views of NYJW or its parent company, 70 Faces Media.