The Knesset's passage today of a preliminary reading of a bill that affirms the legitimacy of conversions performed by rabbis of the IDF (Israel Defense Forces) seems benign on the surface.
After all, the IDF rabbis are chosen by the Chief Rabbinate, and the vote was an overwhelming 74-18.
But we're talking about an Israeli society driven by politics. And since the legislation – which requires two more committee readings before being brought to a full Knesset vote — is pitting two key coalition parties against each other, its passage conceivably could bring down the coalition, and the government.
The Knesset member who introduced the bill is David Rotem of Yisrael Beiteinu, which champions former Soviet Jews in Israel and is led by foreign minister Avigdor Lieberman. Most of the 890 IDF converts this year are from Russian families.
It was Rotem who introduced a broader conversion bill this summer that triggered deep concern among liberal Jews because it would further empower the Chief Rabbinate.
The liberal denominations, along with the primary American Jewish organizations, argued, in part, that the Chief Rabbinate has been rigid in its insistence that potential converts accept all mitzvot, giving few the incentive to go forward with conversion courses.
Placing full control of the conversion process with the Chief Rabbinate would be a major setback in the effort to integrate hundreds of thousands of Russian Israeli citizens into a full Jewish life, the liberal groups argued. It could also be a further obstacle to having non-Orthodox converts be accepted in Israel, should they choose to move there.
Ironically, this latest Rotem bill, applying to IDF conversions, seeks to wrest control of army conversions from the Chief Rabbis, who have refused to explicitly acknowledge that they are binding. Sephardic Chief Rabbi Shlomo Amar never put his signature to the conversions, which he now says is a technicality that can be resolved.
In political terms, Prime Minister Netanyahu is faced with heading off a showdown between Yisrael Beiteinu, which insists it will go forward with the IDF conversion bill, and Shas, the haredi religious party that sees the bill as a blow to the Chief Rabbinate and a breach of the status quo on religious issues.
One close observer noted that "only Bibi can push the Chief Rabbinate to back off, and only the American Jewish community can push Bibi on this."
But he worried that community leaders "spent their political capital on this last summer," and it would be difficult for them to revive it again when they don't see this IDF conversion bill as affecting them directly.
It's likely that the matter will be patched up – not resolved, but punted down the road – before it leads to a rift in Netanyahu's coalition. But with Israeli politics, you never know.
Support the New York Jewish Week
Our nonprofit newsroom depends on readers like you. Make a donation now to support independent Jewish journalism in New York.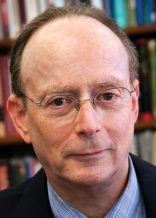 was editor and publisher of The Jewish Week from 1993 to 2019. Follow him at garyrosenblatt.substack.com.
The views and opinions expressed in this article are those of the author and do not necessarily reflect the views of NYJW or its parent company, 70 Faces Media.