What Is Bibi Thinking?
Does Bibi really want a deal with the Palestinian Authority?
That's the question Mideast observers, here and in Israel, are asking more and more these days, and they are baffled.
There are those who feel the Israeli prime minister genuinely is interested in negotiations that would include ceding territory to the Palestinians, as long as there were security talks for Israel as well. At least, they say, that's what Netanyahu told President Obama this summer during White House talks that seemed to go well.
He has spoken publicly of a two-state solution and a willingness to make sacrifices for peace.
But Jerusalem's refusal to accept a U.S. deal, including military and diplomatic perks, in return for a 90-day extension of the freeze on building in the settlements has soured the administration on Netanyahu lately, sources say.
The thinking is that after strong Republican gains in Congress in November, the Israeli leader was emboldened to reject the U.S. offer, figuring his stock would go up in a new, Republican-controlled Washington. But it's a risky strategy, some experts say, noting that Obama could rebound in the new year and remain in the Oval Office another six years.
Netanyahu portrays himself to the U.S. as politically hamstrung by a right-wing coalition unwilling to freeze settlement-building, or make significant territorial concessions to the Palestinians. But he seems to be about as firmly entrenched in office as an Israeli prime minister could be, and if he really wanted to push ahead with negotiations, he could jettison some right-wing partners and bring in Tzipi Livni's center-left Kadima party.
Or could he? Livni reportedly has told colleagues that she is not prepared to join the coalition unless she knows in which direction it is headed.
And that's what everyone wants to know.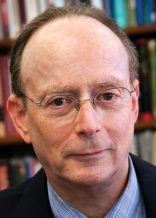 was editor and publisher of The Jewish Week from 1993 to 2019. Follow him at garyrosenblatt.substack.com.
The views and opinions expressed in this article are those of the author and do not necessarily reflect the views of NYJW or its parent company, 70 Faces Media.