Chaim Amsellem has become an unlikely hero to many in the American Jewish establishment who closely follow Israeli life, including a new worldwide group being formed to support his positions.
A Sephardic scholar of Talmud with a thick grey beard and black hat, the rabbi, 51, is a member of Knesset from the ultra-Orthodox Shas party, known for its socially conservative agenda and primary interest in obtaining government funds to support a network of yeshivas.
Hardly a candidate for praise from secular, mainstream Jewish organizations here, it would seem.
But Rabbi Amsellem, who maintained a low profile in the Knesset until the last several months, was singled out in November by the American Jewish Committee for his "innovative, courageous and farsighted positions on matters that affect the entire Jewish people." And when he visited UJA-Federation in New York for the first time yesterday, he was warmly greeted at a luncheon in his honor.
That's because Rabbi Amsellem has spoken out forcefully in favor of easing the conversion process for Israelis from the former Soviet Union; come out against the high number of kollel (full-time rabbinical) students in Israel who are supported by government funds; and asserted that ultra-Orthodox schools offer math and secular studies in their curriculum.
That behavior, and particularly the rabbi's insistence that his lenient views on conversion are based on halacha (religious law), resulted in his being expelled from Shas in November. A Shas newsletter went so far as to describe him as Amalek, the biblical personification of evil who Jews are commanded to destroy.
Such attacks prompted an outpouring of support for Rabbi Amsellem from groups like the AJC, and, he says, from many Orthodox as well as secular Jews in Israel.
Here in New York, businessman Salomon Bendayan helped sponsor the rabbi's visit, and says he and other supporters from around the world are planning to gather in Israel next month to launch Am Shalem (A Unified People), a non-political, educational program that will promote Rabbi Amsellem's social platform, with the goal of promoting Jewish unity.
Those involved in forming the group are primarily from the Sephardic community, Bendayan said, but he stressed that the organization is for every type of Jew. It is still in formation but seeks to create an educational center in Israel that, among other projects, will provide high quality secular educational opportunities for yeshiva students to promote their transition into the work field.
Satellite offices are planned for New York, Hong Kong, South Africa and Europe.
Bendayan said he only met Rabbi Amsellem three months ago but had followed his work before then. "I was motivated by what he has been saying, and I was sickened by the level of separation among Jews.
"Our agenda is simple," he said. "Unification."
Support the New York Jewish Week
Our nonprofit newsroom depends on readers like you. Make a donation now to support independent Jewish journalism in New York.
My column next week will report on my exclusive interview with Rabbi Amsellem in which he explains how he came to speak out against his party, why he thinks his positions have an impact on Jewish life in the diaspora as well as Israel, and what his future plans are, given that he remains a member of Knesset.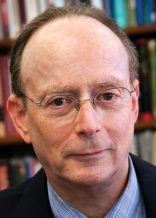 was editor and publisher of The Jewish Week from 1993 to 2019. Follow him at garyrosenblatt.substack.com.
The views and opinions expressed in this article are those of the author and do not necessarily reflect the views of NYJW or its parent company, 70 Faces Media.