Parents already reeling from the high cost of active Jewish life may soon be facing a difficult choice for their high school children between tuition scholarship for day school and a summer camp or summer-in-Israel experience.
The scholarship committees from two Modern Orthodox day schools in Teaneck, NJ have sent out similarly-worded letters to parents in recent days making it clear that "if a family currently receiving a needs-based scholarship award spends money on discretionary expenses or sends a child in grades 10-12 to attend a summer program" – including Israel programs – "that family is jeopardizing its scholarship."
The letters came from Torah Academy of Bergen County (TABC), a boys yeshiva, and Ma'ayanot, a girls yeshiva, a block away, and reflect the difficult and diminishing options for educational institutions – and families – facing financial cutbacks.
The letters explain that the schools' "core value" is that no student be turned away because of financial circumstances, and that families should "pay the maximum amount they can afford, with the understanding that tuition payments are part of the basic expenses of the family – taking priority over discretionary expenses such as home renovations, family vacations, new cars, etc."
Summer programs, including those taking place in Israel, are defined in the letters as "discretionary and not basic expenses."
I know these schools are hurting, but it seems to me like a bad idea to lump together powerful Jewish experiential programs and lavish personal spending in one non-essential category.
Some educators anticipate that these letters could set a precedent for a widespread similar effort among day schools around the country, setting up a possible showdown of sorts among school administrators, providers of Jewish summer programs and parents.
One rabbi told me the problem reflects "the financial trauma" that the community is experiencing, with various institutions each convinced that their work deserves the highest priority.
For some years now, and particularly since the financial meltdown of 2008, day school scholarship committees have been known to question closely applicants about family spending on home improvements, new cars, vacations and Pesach programs in resorts.
Including summer camps and Israel summer tours in the mix of "discretionary" expenses sharpens the debate, particularly when studies show that experiential programs like camp and Israel travel have a strong positive impact on teenagers.
Jeremy Fingerman, CEO of the Foundation for Jewish Camp, says it is "unfortunate" for such worthwhile programs to be "lumped together with a family spending on a lavish bar or bat mitzvahs or fancy trips."
He said that "camps teach the joy of Judaism and build Jewish community in a very powerful, compelling way," and that youngsters and families should not be "penalized" for wanting a full Jewish educational experience.
Support the New York Jewish Week
Our nonprofit newsroom depends on readers like you. Make a donation now to support independent Jewish journalism in New York.
Modern Orthodox sleep-away summer camps range from $600 to more than $1,000 a week, per child, experts say.
The popular NCSY Kollel, a six-week summer program in Israel, costs $6,699, according to the NCSY website.
Sources say part of the expense is to allow the camp to provide scholarships for youngsters unable to pay in full.
Fingerman said "the community has to be there" for families facing tough times, and asserted that youngsters who attend Jewish camps come back benefiting themselves and "contributing more to the vibe of their school."
Hopefully a meeting of the minds among these vital educators – whether their work is in the classroom or experiential – will ward off an unnecessary conflict.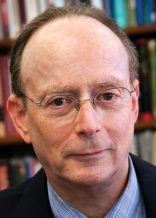 was editor and publisher of The Jewish Week from 1993 to 2019. Follow him at garyrosenblatt.substack.com.
The views and opinions expressed in this article are those of the author and do not necessarily reflect the views of NYJW or its parent company, 70 Faces Media.