One of the perks of my job is receiving new books from publishers all over the world. Some of these books are wonderful; some (often self-published) are so bad they make me sad for the trees that gave their limbs to gratify the authors.
Here is a sampling of three very different books of note I've received lately and recommend (in no particular order):
* "Everything You Know Is Pong: How Mighty Table Tennis Shapes Our World," by Roger Bennett and Eli Horowitz (IT Books), takes the prize for the most arresting title of the year (and it's only February).
It's a lively, attractively designed book that seeks to make the case that ping pong is "the most popular yet misunderstood pastime in the world today – the sleeping giant of fast-paced fun."
Some sections are sociologically provocative, like Jonathan Safran Foer's contribution on how ping pong created the American suburbs. Other sections are just plain provocative, like "ping pong as aphrodisiac," which asserts that basement ping pong tables provide a rare environment "simultaneously sweaty and safe."
There's even a Jewish angle to this tome, including the poignant story of Alojzy Ehrlich, a top Polish player in the 1930s who was sent to the gas chamber by the Nazis, but was spared when an admiring guard recognized him. He survived the war and even made it to the 1957 world championships, representing France.
* Rabbi Harold Schulweis, now in his mid-80s, is a Jewish treasure, a spiritual leader whose dynamic influence and eloquent writing has brought him admiration far beyond the Valley Beth Shalom synagogue in Encino, California he has served so well over the decades.
Always ahead of his time, he helped created the chavurah movement and trained para-rabbis in his congregation many years ago and has championed programs welcoming converts and homosexuals.
His important 1983 book, "Evil and the Morality of God," was recently republished by KTAV, and includes the foreword by the late Chaim Potok and a new one by Rabbi David Ellenson, president of the Hebrew Union College-Jewish Institute of Religion.
Rabbi Schulweis tackles the age-old question of how evil can exist if God is omnipotent and compassionate, reviewing key philosophical arguments before posing his belief that inverts the subject (God) and predicates (divine qualities of goodness and love), allowing us to "acknowledge the reality of evil without destroying the moral ideal."
* Another prolific rabbinic author, Rabbi Abraham Twerski, M.D., reflects on "my life, our world and the adventure of reaching 80" in his latest – 61st — book, "Gevurah" (Shaar Press), a partial autobiography of growing up in a chasidic family, becoming a medical doctor specializing in dealing with cases of addiction, and offering his unique blend of Jewish teaching and philosophical advice on daily life.
One bit of advice he shares is a blessing he received from a famous rabbi who told him, "May you be blessed with many worries."
Support the New York Jewish Week
Our nonprofit newsroom depends on readers like you. Make a donation now to support independent Jewish journalism in New York.
When Rabbi Twerski expressed surprise, the rebbe told him that when people are consumed by one worry, it is very serious, and a bad sign. If we have many worries, he learned, that means we are spared one major, all-consuming problem.
Enjoy the read.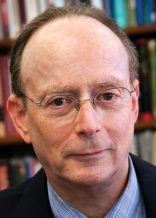 was editor and publisher of The Jewish Week from 1993 to 2019. Follow him at garyrosenblatt.substack.com.
The views and opinions expressed in this article are those of the author and do not necessarily reflect the views of NYJW or its parent company, 70 Faces Media.