I strongly praise the new head of the Union for Reform Judaism (URJ) Rabbi Richard Jacobs' work to help victims of war, famine and massacres in places like Chad, Darfur and Haiti ('The Scarsdale Dynamo,' Mar. 29). I am also heartened to have read elsewhere Rabbi Jacobs' statement that "the connection to Israel is a vital part of Jewish life."
But I am concerned that Rabbi Jacobs is a member of the Rabbinic Cabinet of J Street, the extremist, George Soros-funded lobby group that takes positions to the left of the Israeli Labor and far-left Meretz parties, recently opposing sanctions on Iran, and urging President Barack Obama not to veto a UN Security Council resolution condemning as "illegal" Jewish homes and communities in Judea, Samaria and eastern Jerusalem. Jacobs is also a longtime board member and advocate of the New Israel Fund (NIF), which is a leading promoter and funder of organizations that advocate boycotting, divesting from, and imposing sanctions upon, Israel (BDS).
I hope my fears about Rabbi Jacobs' association with these groups will be proven wrong, that he will take a strong stand against those who delegitimize Israel and seek to pressure Israel into dangerous concessions and policies, and that his alliances with these groups will not be a factor in URJ policy decisions.
National President
Zionist Organization of America
Editor's Note: The New Israel Fund explicitly opposes BDS and, according to its website, "will not fund global BDS activities against Israel nor support organizations that have global BDS programs." For more information, go to www.nif.org/about/selected-nif-policies.html#14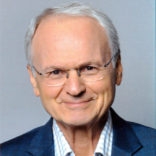 is the National President of the Zionist Organization of America.
The views and opinions expressed in this article are those of the author and do not necessarily reflect the views of NYJW or its parent company, 70 Faces Media.