The drumbeat of pressure for Israel to resolve its conflict with the Palestinians is growing louder, and coming not only from the international community, but, it seems, from Washington, and a large and vocal swath of American Jewry.
While much of that pressure conveniently ignores the role of Palestinian leaders in creating and perpetuating the current stalemate, it is clear that Prime Minister Benjamin Netanyahu must offer substantive, realistic proposals when he visits Washington next month — not just stopgaps aimed at slowing down the Palestinians' drive for statehood recognition from the United Nations in September.
Agitation from those blaming Jerusalem alone for the current impasse is intensifying. For example, writing in The New Yorker on March 21, editor David Remnick calls on Netanyahu to "end the occupation of the Palestinian territories" and "the suffering of a dispossessed people and regain Israel's moral standing."
He asserts that "Netanyahu has stubbornly refused the appeals of Washington and of the Palestinian leaders Mahmoud Abbas and Salam Fayyad, who have shown themselves willing to make the concessions needed for a peace deal."
Remnick is a gifted journalist and thoughtful observer of the Mideast. But what concessions does he have in mind? He doesn't say. The Palestinians have rejected each Israeli proposal over the years without offering one of their own.
Remnick wants President Barack Obama to introduce a "comprehensive plan," one presumably that would further pressure Washington's closest ally. But we must keep in mind that the Israeli people, voting freely, have chosen their government, reflecting a deep concern about security — with good reason — in a hostile environment.
No mention in Remnick's essay of Israel's numerous offers to the Palestinians and pullback from territory in return for empty promises to condemn the violence and the demonization of Israel and Jews in the media, mosques, textbooks, etc. No mention of the unilateral withdrawals from Lebanon and Gaza, met by violence; no mention of Israel's safety worries, based on years of suicide bombings and rocket attacks on Israeli civilians.
Yet Netanyahu is given zero credit for endorsing a two-state solution while the PA's refusal to compromise on the right of return — which would end the Jewish state as we know it — is glossed over.
It is frustrating, indeed infuriating, to see the one-sided perception that only Israel is to blame for the conflict. Still, the situation for Israel is deteriorating and must be addressed.
Diplomatic 'Tsunami'
Support the New York Jewish Week
Our nonprofit newsroom depends on readers like you. Make a donation now to support independent Jewish journalism in New York.
As the Palestinian Authority's effort to have the United Nations declare a Palestinian state along the pre-1967 lines in September gains momentum — 10 South American countries have recognized a Palestinian state and seven European countries, including England and France, have upgraded their diplomatic relations with the PA of late — and at a time when various forms of revolution are sweeping the Arab world, Jerusalem officials fear a perfect storm of anger, frustration, human rights advocacy and anti-Israel bias headed their way.
Israeli Defense Minister Ehud Barak, addressing the Institute for National Security Studies in Tel Aviv, said Israel is "facing a diplomatic-political tsunami that the majority of the public is unaware of and that will peak in September." He noted that "it would be a mistake to ignore this tsunami. Israel's delegitimization is just over the horizon, even if the public doesn't see it. It is very dangerous and we need to act," he said, adding: "Paralysis, rhetoric, inaction will deepen the isolation of Israel."
Ilan Baruch, a 36-year veteran of the Israeli Foreign Ministry who served as ambassador to South Africa, resigned two months ago, saying he could no longer support his country's foreign policy, which he called "a malignant diplomatic dynamic which threatens Israel's international standing and undermines the legitimacy not only of its occupation but of its very membership in the family of nations."
It is "an illusion," he said, to think that the answer to "the various threats to our national security lies in expanding our public advocacy and in promoting Israel's image as a leader in world technology."
German Chancellor Angela Merkel, an ally, has chided Israeli Prime Minister Benjamin Netanyahu for not taking "a single step to advance peace." Most chilling, it is said that when Obama pleaded, unsuccessfully, with PA President Mahmoud Abbas in mid-February to withdraw a UN Security Council resolution condemning all Israeli settlements as illegal, he offered the Palestinian leader U.S. support for a state essentially along the 1967 borders. Abbas refused to withdraw the resolution, which the U.S. vetoed. But the alleged offer is said to have put Israeli officials in a panic, no doubt motivating the government in Jerusalem to come up with a serious, proactive diplomatic move that is being worked on now.
But what is the maximum Israel could offer that would meet the minimum requirement of a Palestinian Authority that has stubbornly refused to compromise on the right of return — the apparent deal-breaker when Abbas and then-prime minister Ehud Olmert were so close to an agreement in 2008?
And the question remains: what does Netanyahu really want?
What Does Bibi Want?
When I asked that question of Yoram Peri, a veteran Israeli journalist and academic who is directing the new Israel studies department at the University of Maryland, he said Israel, in a sense, has two prime ministers: There is 'Bibi,' who is his father's son, and right-wing ideologue; and then there is 'Netanyahu,' the rational, thoughtful politician and diplomat.
"He is torn between these two roles," said Peri, who spoke at the Jewish Funders Network conference in Philadelphia last week, "and today he has moved to the right, so I see 'Bibi' more in power."
Another Israeli close to the government says Netanyahu has two primary foreign policy goals: "focus on Iran, which he sees as the real threat, and keep Obama off his back."
To that end, he and others say, the Israeli leader is hard at work on a peace plan with a limited goal. It would call for an interim agreement that would: cede some West Bank areas now under Israeli security control to the PA; recognize a Palestinian state under temporary borders, with a call for full talks on permanent borders, security, Jerusalem and right of return; and allow Jerusalem to expand settlements only in areas that will be a permanent part of Israel.
Support the New York Jewish Week
Our nonprofit newsroom depends on readers like you. Make a donation now to support independent Jewish journalism in New York.
Netanyahu is said to be less concerned with the PA's acceptance of this state-in-stages offer than with whether it is sufficient to gain U.S. support, forestalling the PA's push for a UN resolution declaring statehood in September. Such a resolution would "resolve" the conflict without addressing Israel's concerns, and have Jews who are now living in the West Bank and east Jerusalem become residents of the State of Palestine overnight.
The U.S. would not be able to veto such a vote, as it can in the Security Council, even if it wanted to (which is not a given at this point).
Like it or not, the onus is on Netanyahu, and if his expected peace plan is perceived as simply playing for time, Israel's diminished standing in the world community will be further eroded.
Those close to him insist that the prime minister "gets it." Let's hope so, and that the result is framed by a vision that can lead to a more hopeful future.
But Israel cannot make peace alone. Let's also hope that the U.S. recognizes its strategic, diplomatic and moral responsibilities to its staunchest friend in the Middle East, and that the Palestinian leadership finally does the right thing for its people, choosing life over victimhood and the future over the past.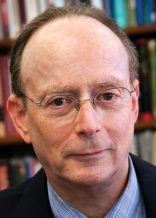 was editor and publisher of The Jewish Week from 1993 to 2019. Follow him at garyrosenblatt.substack.com.
The views and opinions expressed in this article are those of the author and do not necessarily reflect the views of NYJW or its parent company, 70 Faces Media.