It seems my column this week hit a raw nerve in describing how some Jewish groups are using alcohol and partying as outreach tools to attract young people.
On the first day I've already received several dozen emails, in addition to online Comments, ranging from kudos for "telling like it is," to strong critiques for exaggerating, if not outright fabricating tales of overindulgence at organizational events.
The leadership of the Jewish Federations of North America, in a letter to the editor that will appear in our next issue, called the column's description of their recent five-day TribeFest in Las Vegas "shallow," "insulting," "inaccurate" and "terribly unfair."
A number of Chabad representatives on campus and students who attend Chabad programs insisted that liquor is strictly off limits. An official who works closely with Birthright Israel acknowledged that there is drinking and sexual activity on the 10-day trips, as I wrote. But he said it pales in comparison to what takes place on American college campuses on a regular basis. And that is a sobering thought. He pointed out that at least during Birthright trips, the participants are accompanied by counselors for 12 hours a day, unlike life at school.
Looking back, I agree that my phrasing was overstated when I said that Birthright's popularity is "fueled by alcohol and sex." But there's no denying that such activity is a reality.
I also received mails from people who work in the Jewish community or on campuses who thanked me for bringing the issue to light. Several described excessive drinking they have seen at Jewish events on campus. One sent me a recent message from the George Washington University Hillel in D.C. inviting members to "party with us Israeli style" at a top local club and offering "commemorative shot glasses" and free "Give Israel A Shot" buttons.
For the record, my intention was not to be a watchdog or "old fuddy-duddy," as one writer suggested, but to highlight an issue that deserves serious discussion. I'll keep you posted as the mail continues to (you should excuse the expression) pour in.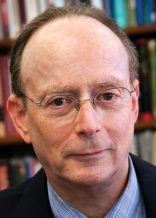 was editor and publisher of The Jewish Week from 1993 to 2019. Follow him at garyrosenblatt.substack.com.
The views and opinions expressed in this article are those of the author and do not necessarily reflect the views of NYJW or its parent company, 70 Faces Media.