Alexander Machkevitch, 57, is a Jewish billionaire little known in America, and from a country virtually unknown in the West — Kyrgyzstan, a Muslim republic of the former Soviet Union. He was in the U.S. last week, seeking a higher profile in announcing his plan to launch an international news network that would rival Al Jazeera and "deliver true information all over the world."
Although motivated in part by his belief that media coverage of Israel is biased against the Jewish state, Machkevitch said that reports in the Israeli press that he planned to start a Jewish Al Jazeera were off base and too limiting. He says he intends to offer a global network in virtually every language as a means of increasing understanding rather than promoting conflict. And having grown up in a Muslim country, he notes that some of his closest friends and business associates are Muslim, and he has long worked to minimize tensions between Muslims and Jews.
"Every day we see that information is more powerful than military troops or weapons," he told The Jewish Week in an exclusive interview in New York on Thursday. "So many networks provide information that divides people. We want to provide information that will unite people."
He added that, "more and more we see that news networks over the last 20 years have changed opinion about Israel in a dramatic and negative way." He hopes to correct that impression by offering thoroughly professional and "objective information."
Just how, though, remains unclear for now.
Machkevitch, in the interview, expounded on a plan — big in concept but skimpy on details — that he first announced while addressing a two-day international conference of Keren Hayesod (the United Israel Appeal), which he chaired in Washington last week.
With a fortune estimated by Forbes at $3.7 billion, the academic-turned-businessman and philanthropist, with major mining and metals holdings and close ties in neighboring Kazakhstan, has the savvy, incentive and means to make good on his audacious intentions. But some Jewish leaders say they'll believe it when they see it.
Machkevitch said he has "serious partners" and they are hiring experts to come up with a business plan and feasibility study for the project, which he hopes to launch in the not too distant future.
No decision has been made about where the network would be based, he added, but it would be for-profit and independent, without ties to governments.
(Machkevitch says he avoids politicians, but he is believed to be close with Nursultan Nazarbayev, who was re-elected to a third presidential term in Kazakhstan elections last week.)
Several Jewish leaders here, while praising Machkevitch for his good works and intentions, note with some skepticism that he is not the first wealthy supporter of Israel to announce a major media initiative. "Let's see what happens," one leader said.
With the economy hurting and concern growing about support for Jewish philanthropy from an increasingly assimilated community, some are looking to Jewish businessmen who emerged from the breakup of the Soviet Union with great wealth and government influence — the so-called oligarchs — as a source of hope for the future.
Support the New York Jewish Week
Our nonprofit newsroom depends on readers like you. Make a donation now to support independent Jewish journalism in New York.
Machkevitch fits the bill in that he has the clout and is committed to Israel and Jewish life. He has been generous with his fortune, including building synagogues and donating Torahs in several Euro-Asian countries.
As for the term "oligarch," he once told an Israeli interviewer that he understood why there is "profound suspicion of people who accumulate wealth rapidly," but noted that these concerns can diminish when "people find out who you really are."
There are more than a few Russian Jewish oligarchs whose shady pasts and flamboyant lifestyles have made some charities wary of their generosity, but more and more are making a name for themselves, particularly in their support of projects in Israel.
Machkevitch said he works closely with a number of American Jewish organizations, most notably the Conference of Presidents, whose members have visited Euro-Asian countries on trips he joined and helped coordinate. He also cited cooperation with the American Jewish Committee, the National Conference of Soviet Jewry and UJA-Federation of New York.
Malcolm Hoenlein, executive vice chairman of the Presidents Conference, described Machkevitch as "a wonderful partner who is sincerely dedicated to Israel and the Jewish future."
Machkevitch is proud that he is a citizen of Israel. He has a home there, visits the country frequently and travels on his Israeli passport.
He is the founder and president of the Euro-Asian Jewish Congress, a branch of the World Jewish Congress that is active, he says, in some 30 countries, including the former Soviet Union, Japan China, India and Iran.
"Ours is the only agency with permanent contact with the Jewish community of Iran" of about 30,000, many of whom he feels have a false sense of security.
"We are very worried about them," he said. "They feel quite comfortable and secure, and don't want to leave." Despite being told that they are putting themselves and their families at risk by Machkevitch and other congress officials, "they still feel comfortable."
Machkevitch said that he has been in discussion with the Iranian foreign ministry about his coming to Iran on an official visit as a Jewish leader to meet with community members. No such offer has been made, he said, though Machkevitch would be allowed to visit as a tourist.
Machkevitch has high praise for American Jews, who he said have always been generous in their support of Jews around the world.
"American Jewry is the most powerful and active community, and we need them to be leaders for Jews around the world," he said, adding: "I have just one message for them: the Jewish world is one, we need unity."
Support the New York Jewish Week
Our nonprofit newsroom depends on readers like you. Make a donation now to support independent Jewish journalism in New York.
When asked how to reach younger Jews who are less interested in religious or communal affiliation, Machkevitch said the problem is one of "education and cultural programming.
"For the last 5,000 years we have the same problem," he said with a rueful smile.
With American Jewish funding levels down and men like Machkevitch eager to play a leading role on the international Jewish scene, we may be hearing a lot more from him in the future.
E-mail: Gary@jewishweek.org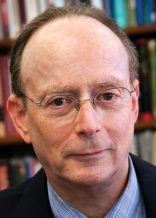 was editor and publisher of The Jewish Week from 1993 to 2019. Follow him at garyrosenblatt.substack.com.
The views and opinions expressed in this article are those of the author and do not necessarily reflect the views of NYJW or its parent company, 70 Faces Media.