'Facts on the ground."
It's a phrase we've come to associate over the years with Israel's West Bank settlements, seen by supporters as a tangible Jewish presence to serve as a bulwark against Arab incursions, a vanguard to protect larger Jewish population centers.
But there are other forms of "facts on the ground" taking place in the region today worth noting, lesser known efforts intended to advance stability, step by step. And while the prospects at the moment for a major Mideast peace agreement are about as bleak as ever, these projects — including physical structures and attempts at building Arab-Jewish relationships — give hope to those who believe tangible, incremental strides have a chance of setting a more promising course for the future.
Meet Bashar Masri, 50, a wealthy Palestinian-American businessman and entrepreneur, who operates on a grand level. He is working toward changing the very dynamic of Palestinian life, modernizing the society's outlook through housing. Born in Nablus and educated in Egypt and the United States, he moved from Washington, D.C. to Ramallah about 15 years ago because, he told me recently, of "the chance to build a nation from scratch."
Although he insists he is "no dreamer," he is investing a great deal of his money, time and reputation to build the first planned city in the West Bank, one he hopes will serve as a model for middle-class housing in the future state of Palestine.
Masri estimates that the project, which he sees as key to the Palestinian economy, will cost close to $1 billion, with Qatar a major investor. Located nine kilometers north of Nablus and 20 kilometers north of Jerusalem, the city, called Rawabi (Arabic for "hills"), is well into construction and will have 5,000 affordable homes and apartments to accommodate 25,000 people initially, with the ability to grow to a community of 40,000.
The target audience is young, educated, working people, different from their parents in that they want to live in a modern city with theaters, schools and Internet, Masri explained during a visit to The Jewish Week.
He says he is building a city for the Facebook generation, believing that a future Palestine can become an Arab version of Israel's start-up nation.
"Many of these young people now live in Ramallah, where they came looking for jobs."
Masri says the project can create as many as 10,000 jobs in construction, and lead to jobs in the immediate area that would not be dependent on commutes hampered by checkpoints.
A key element of the plan calls for providing 25-year mortgages, a bold step in a society with a deeply troubled economy, where ramshackle housing is common.
But then Masri's career has been marked by bold, and successful, ventures, including his key involvement in launching the first private-sector Palestinian investment fund and creating Palestinian businesses in the fields of financial services, advertising, communications and journalism.
Support the New York Jewish Week
Our nonprofit newsroom depends on readers like you. Make a donation now to support independent Jewish journalism in New York.
He says he is not political, but his Rawabi project — indeed virtually every aspect of life in the Middle East — is entangled in politics. For example, most of the city is being built in Area A, which is completely controlled by the Palestinians, but the project is dependent on access routes through Area C, which is under Israeli control.
"We've had good support from Israel for my projects, and Israeli companies are seeking our business," Masri said. He has welcomed advice from famed Israeli architect Moshe Safdie, but is adamant about not doing business with Jewish settlers, whom he accuses of undermining the project. And he is frustrated that his request to Jerusalem for permission to build connecting roads has been delayed.
"I should have 6,000 people working there now, but with the delay there are only 600."
Masri is particularly upset because he says that Israeli Prime Minister Benjamin Netanyahu, who touts economic cooperation as a path to peace and has publicly supported the Rawabi project, is using the access routes as a negotiating tool in dealing with the Palestinians.
"Israel should be helping us build a moderate state," he said, calling his project "a private Marshall Plan," a reference to the American effort to rebuild Europe after World War II. Middle- class workers will want a moderate government, he asserted.
In light of the recent Arab Spring, which underscores how economic hopelessness can drive revolution, Masri's effort could have a major impact on the future direction of Palestinian society.
Next week, part two: Mayors of neighboring Jewish and Arab cities in Israel work together to close the cultural gap between them.
Gary@jewishweek.org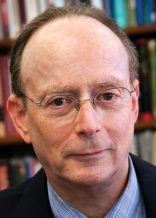 was editor and publisher of The Jewish Week from 1993 to 2019. Follow him at garyrosenblatt.substack.com.
The views and opinions expressed in this article are those of the author and do not necessarily reflect the views of NYJW or its parent company, 70 Faces Media.