If I had it to do over again, I would change the lead of my Oct. 28 column, "How Many U.S. Jews, and Who Cares?"
The most newsworthy aspect of the piece was buried deep in the story, which dealt, in part, with the disagreement between national Jewish federation officials and leading Jewish demographers over commissioning another national Jewish population study.
The last such study, done in 2000-2001, was widely criticized as a dud, due to its cost overrun and questionable methodology. Partly as a result, the Jewish Federations of North America (JFNA), the umbrella group that has commissioned past national surveys about once a decade, has no plans to undertake another one.
Jerry Silverman, CEO of JFNA, blames the demographers for what he believes is excessive public criticism of these studies, devaluing their worth. The demographers, in turn, say the problem wouldn't exist if JFNA did a better job in preparing and analyzing the research.
Near the end of my column, I quoted Silverman saying that if and when JFNA decides to do another national Jewish population study, the group would "look at other alternative routes," including the possibility of engaging demographers outside the Jewish community to direct it.
That would, indeed, be news, and Shmuel Rosner, the astute Israeli journalist who blogs for The Jerusalem Post, called me on it. He noted that Silverman's statement was "an amazing nugget" and virtually "hidden" at the end of the column.
Rosner wrote: "Can you imagine Silverman's (and others') response had someone else said that Jewish scholars aren't good enough to do a job, any job? Can you imagine the outrage?"
He urged Silverman to "take it back," asserting that criticism from the Jewish demographers "should not prevent Jewish federations from hiring Jewish scholars."
Not surprisingly, just about anything related to the national Jewish population study remains a source of intense debate.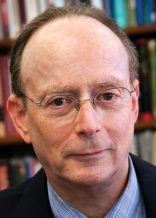 was editor and publisher of The Jewish Week from 1993 to 2019. Follow him at garyrosenblatt.substack.com.
The views and opinions expressed in this article are those of the author and do not necessarily reflect the views of NYJW or its parent company, 70 Faces Media.