The issue of who can become a Jew through conversion is controversial and critical to determining the essence of the Jewish character, and as timely as the current headlines from Jerusalem.
But as two rabbinic scholars — one Reform and one Conservative — show in assessing Orthodox rabbinic decision-making on the subject over the last two centuries, the debate is hardly new. And in their recently published book, "Pledges of Jewish Allegiance: Conversion, Law and Policymaking in 19th and 20th Century Orthodox Responsa," the authors emphasize that opinions have always taken into account the social context and conditions of the day as well as interpretation of Jewish law.
Rabbi David Ellenson, president of the Reform movement's Hebrew Union College-Jewish Institute of Religion here, and Rabbi Daniel Gordis, ordained at the Jewish Theological Seminary and president of the Shalem Foundation in Jerusalem, are old friends who conceived of the book 20 years ago.
"We began to think about how these responsa spoke to the modern conversation, and how these were not just narrow legal opinions," noted Rabbi Ellenson during a joint interview here last week. "The rabbis were philosophers expressing their attitudes toward the conception of Jewish peoplehood, and charting public policy."
Sitting next to him in Rabbi Ellenson's office, Rabbi Gordis said a goal of the book was "for Orthodox readers to see the [wide] range of halachic interpretation" and "for liberals to see that no Orthodox poskim [decisors] were willing to suspend all concern of observance of ritual commandments."
Starting With Ruth
The basis for conversion in Jewish life evolved over time. The Torah does not mention or define it; when Ruth, in the Bible, famously joined the Jewish people, she did so through a simple and sublime statement, telling her mother-in-law, Naomi: "Where you go, I will go; where you lodge, I will lodge; your people shall be my people and your God, my God."
Since Naomi sought to dissuade Ruth three times, it became customary to discourage potential converts, in part because observing Jewish rituals can be burdensome, and also to protect the person from persecution as a Jew.
At times in Jewish history, proselytizing was encouraged, but for the most part it was not, and the rabbis of the Talmud had varying attitudes toward conversion, best exemplified by Hillel and Shammai. Hillel accepted the non-Jew who wanted to learn the Torah while standing on one foot — "do not unto others what you would not have them do to you; that's the essence of the Torah, the rest is commentary. Now go learn," Hillel advised.
Shammai, on the other hand, had sent the impatient man packing, insulted that one would seek to grasp the Torah's vast knowledge in a brief moment.
Over time conversion became a ritual procedure of Jewish law, approved by a beit din (rabbinic court of at least three), during which the convert pledges to keep the laws of the Torah. But does that mean taking on every mitzvah?
The new Ellenson and Gordis book (whose completion took so long, they explained, because their busy careers "got in the way"), demonstrates the wide range of rabbinic decisions over the centuries, at times tacking toward leniency or stringency, depending on the particular rabbis and the social conditions in which they found themselves.
Support the New York Jewish Week
Our nonprofit newsroom depends on readers like you. Make a donation now to support independent Jewish journalism in New York.
For example, the book cites Rabbi Akiva Yosef Schlesinger (1837-1922), who sought to counter the Hungarian government's push for Jewish integration into modern life at the time, fearful of widespread assimilation.
Rabbi Schlesinger, observing that Hungarian Jews were giving up adherence to Jewish law, ruled that a potential convert who denies even a single law should be rejected.
"Schlesinger's vehemence against conversion in the modern era cannot be viewed apart from the vitriolic judgments he passed against Reform in particular or from his opposition to acculturation in general," the authors wrote.
In sharp contrast, a bold decision by Rabbi Isaac Halevi Herzog (1888-1959), the second Ashkenazic Chief Rabbi of Israel, is cited, in which he takes into account the circumstances, post-Holocaust, of the role of the State of Israel in contemporary Jewish life.
A 1948 case brought to him involved gentile women who had saved their Jewish husbands by refusing to obey a Nazi demand to divorce them, placing the women in grave danger. They now sought to settle in Israel and become Jews.
Rabbi Herzog offered a redefinition of "for the sake of heaven," the accepted criteria for conversion, in light of the establishment of the Jewish state.
The authors note that the rabbi "never said the enormity of the human tragedy trumps the authority of the Shulchan Aruch [the Code of Jewish Law]," but he did approve of the conversions.
"To join the Zionist enterprise, Rabbi Herzog essentially says, is to serve heaven, whether or not the convert's intention is to observe the commandments, as traditional definitions of the notion would ideally demand," the book says.
Model Of Civil Debate
Throughout, the authors' many examples of cases and decisions regarding conversion over the last 200 years, from Europe, the U.S. and Israel, reflect the seriousness with which leading rabbis took responsibility for their actions.
"I was deeply impressed with the humility of the rabbis, even when they disagree, which should be a model" for our generation, Rabbi Ellenson said, adding that he felt a sense of "sanctity" in reading the material that covered so many years and points of view.
"They are keenly aware of their own sociological milieu," Rabbi Gordis said of the rabbis, and were able to conduct "passionate but civil debates which are context-based."
Support the New York Jewish Week
Our nonprofit newsroom depends on readers like you. Make a donation now to support independent Jewish journalism in New York.
Rabbis Ellenson and Gordis said that in all of their conversations over the years regarding the material they were working with, they never discussed their own views about applying Jewish law to conversion today. But they plan to write a more academic sequel in which they will each pick a few rabbinic texts, write personal analyses of them, and then engage in a pointed back-and-forth discussion, in print.
Rabbi Ellenson, who grew up in a Modern Orthodox synagogue in Newport News, Va., says he does not define himself as a halachic Jew, "but I take it seriously." His scholarship has focused on Orthodox rabbinic responsa, which he says represents "a thick Jewish culture."
Rabbi Gordis, scion of a rabbinic Conservative family in Baltimore, says he feels part of "the halachic system, writ large," to which he is "tethered," while he describes his co-author as more "flexible" about Jewish ritual and law.
Their work has major implications for the current crises, here and in Israel, regarding conversions, and not only in the Orthodox community. Their study shows that one can always find a source to support his or her point of view, either embracing or discouraging converts. But Rabbis Ellenson and Gordis indicate how over time serious rabbinic leaders struggled to identify the key commitments in determining what it means to be connected to the Jewish people.
The chief rabbinic conversion court in Israel today has taken the most stringent positions, to the point of annulling Orthodox conversions of hundreds of men and women. By contrast, the Sephardic scholar and Shas Knesset member, Rabbi Chaim Amsalem, has called for leniency for the large numbers of Russians, married to Jews, who have not only chosen to live in Israel but serve in the army to defend the country and its citizens.
Rabbis Ellenson and Gordis prove that this timely sociological approach — an attempt to avoid separating what it is to be an Israeli and what it is to be a Jew in the State of Israel — is rooted in the long halachic tradition.
Let's hope their solid and sober analysis will elevate the discussion and chart a path that rejects the notion of the rabbis as a stumbling block, and allow sincere men and women to cast their fate with the Jewish people.
Gary@jewishweek.org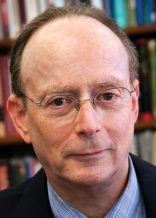 was editor and publisher of The Jewish Week from 1993 to 2019. Follow him at garyrosenblatt.substack.com.
The views and opinions expressed in this article are those of the author and do not necessarily reflect the views of NYJW or its parent company, 70 Faces Media.