With the first round of presidential elections in Egypt coming up in late May, the field is tightening up. And the prospects for those of us concerned about Israel are increasingly grim.
That's because the hot candidate of the moment is a classic Islamist, Hazem Salah Abu Ismail, who wants to do away with the peace agreement with Israel, looks up to Iran, is a strong critic of the U.S. and opposes men and women working together. In fact, the Obama administration is so worried about Abu Ismail that it is now quietly supporting Khairat el-Shater, the candidate of the Muslim Brotherhood, long feared as the group that would upend relations with Washington and Jerusalem.
You may remember that The Brotherhood promised not to put up a presidential candidate in the first post-Mubarak elections. They didn't want the Egyptian military, still holding power, or the West to freak out at the prospect of an Islamic fundamentalist taking control of the government. But as The Brotherhood has sought to play up its political rhetoric and tone down its fundamentalism, el-Shater is starting to look like a good alternative to Washington.
Of course the leading candidate is still Amr Moussa, a veteran politician and former head of the Arab League whose popularity, in part, stems from his famed diatribes against Israel.
In an interview with Newsweek last summer he called the Mideast peace process "just [an Israeli] trick to continue talking and make the cameras flash … but there's no substance. We shall not engage in such a thing anymore. Never."
The magazine called him "one of Israel's most relentless detractors in Egypt," confronting Israelis at conferences and in television interviews to such an extent that a popular Egyptian song, whose title translates to "I Hate Israel," makes reference to Moussa.
For now, we can only watch as the election process plays out and Israeli leaders pine for the good old days of Hosni Mubarak.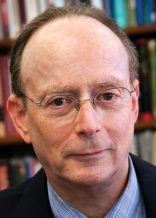 was editor and publisher of The Jewish Week from 1993 to 2019. Follow him at garyrosenblatt.substack.com.
The views and opinions expressed in this article are those of the author and do not necessarily reflect the views of NYJW or its parent company, 70 Faces Media.