After years of seeing our reporting poached by The New York Times, it was a pleasant surprise to see the public editor, Arthur Brisbane, devote his Sunday column this week to that very topic. He called it, appropriately, "Credit Where Credit Is Due," and called out The Times, however gently, for not crediting Jewish media organizations like The Jewish Week, The Forward, and the blog FailedMessiah.com, for the foundational reporting on child sexual abuse in the haredi community we've been doing for more than a decade.
The Times published a two-part series two weeks ago on how victims suffer not only from molestation but from communal pressure not to prosecute the perpetrators. Much of the series was based on our earlier reporting.
Hella Winston, a freelance writer who has been covering the issue for us over the last four years, was cited for, among other news-breaking pieces, reporting — weeks before the Times did — on exaggerated claims by Brooklyn District Attorney Charles Hynes about the efficiency of Kol Tzedek, the abuse hotline he established in cooperation with members of the Orthodox community.
When Brisbane questioned Times Metro editor Carol Ryan about the paper's failure to acknowledge the earlier reporting by The Jewish Week and others, she sounded petty and petulant, arguing that she didn't violate The Times ethics policy on citing the work of others because she was aware of the information at the time, even if she hadn't published it yet.
"We were never under the illusion that we were the first outlet to report on abuse in the community," Ryan wrote Brisbane in an e-mail, "nor did we claim to be."
She said the Times only gives credit to others when it publishes "exclusive information that they reported first."
As one reader wrote to the Times, "If you're beaten, because you were sitting on details, that's a risk you take; you were beaten, and you should give credit to the news organization that reported the news first. To fail to give credit is indeed to pretend that one had the news first — to perpetuate, using Ms. Ryan's word, an illusion."
What's most important is that The Times' coverage of the scandal puts the glare of the spotlight on DA Hynes and those in the haredi community who, however well intentioned, protect molesters. Will we see a change in policy now? And for that matter, will we see a change in policy at the Times about crediting those whose consistent reporting on a delicate topic paves the way for its reporters?
Don't count on it.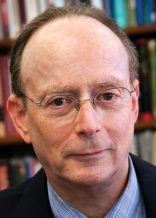 was editor and publisher of The Jewish Week from 1993 to 2019. Follow him at garyrosenblatt.substack.com.
The views and opinions expressed in this article are those of the author and do not necessarily reflect the views of NYJW or its parent company, 70 Faces Media.