Simon Kuh didn't chant a Haftorah for his bar mitzvah several Shabbat mornings ago at Temple Emanuel of Beverly Hills. Instead, the 13-year-old reported on his recent ride alone on a city bus, the 720 Wilshire, across Los Angeles on a Friday at rush hour "to see my city from a different perspective."
He told congregants and guests that most days he rides to the Reform temple's day school in a carpool with his parents. But "this trip was a way to understand how other people live in Los Angeles," and he noted that "the people on the bus are the people who don't count as much to the city of L.A." — 90 percent of the city's bus riders are from minority populations. "People don't see them or don't care that their lives can be difficult."
Simon went on to explain that he had spent the last six months "doing things I never thought to do before — walking from L.A. to the Valley through the Hollywood mountains, feeding dinner to children with cancer at the Children's Hospital of Los Angeles, walking in support of Darfur and eating at Langer's Deli in McArthur Park and writing a review of its food and posting it online. There were 13 badges in all that I had to accomplish. They were mostly to teach me more about understanding the larger world I live in."
Temple Emanuel's senior rabbi, Laura Geller, who has led the 800-household congregation for 17 years, acknowledges that Simon's bar mitzvah service was highly unusual. She explained in an interview that Simon's mother, a literary agent who grew up in a secular home and found little meaning in traditional bar mitzvah ceremonies, felt that a ritual marking a transition out of childhood should reflect the skills required to become a Jewish adult in the community. So after a series of conversations, the rabbi and Simon's parents came up with a list of tasks, which the rabbi compared to Boy Scouts merit badges, that they felt would be appropriate to signify an appropriate coming of age and communal responsibility for Simon.
"It was a reframing of the bar mitzvah ceremony," Rabbi Geller said the other day, noting that Simon's talk to the congregation showed his heightened awareness of class differences in society, noted that Moses, raised as a prince, stepped up to lead the downtrodden Jewish slaves in Egypt, and reflected on the implications for his own engagement in today's world.
Rabbi Geller said that unfortunately, for "far too many" liberal Jews, bar or bat mitzvah "is the goal of Jewish education," marking the end of the process rather than the onset of a path to a life of Jewish inquiry and learning.
"It's pediatric Judaism, and when young people get to college and are exposed to thoughtful adult systems," the Judaism they know "just doesn't hold up.
"The bar or bat mitzvah can't continue to be a terminal degree, which it is now," she asserted.
A Systemic Change
Rabbis like Laura Geller and a number of leading Reform educators say that a radical change is required, a rethinking of the relationship between Jewish education and the bar or bat mitzvah ceremony.
As a result of several years of serious discussion and research within the movement, an ambitious new project to revolutionize the bar and bat mitzvah ceremony is about to be launched through the joint efforts of the Union for Reform Judaism's Campaign for Youth Engagement and the Hebrew Union College-Jewish Institute for Religion (HUC-JIR).
The program, called the Bnai Mitzvah Revolution, dovetails with the priorities of Rabbi Rick Jacobs, the newly installed president of the URJ, and his efforts to reverse the trend of young people ending their Jewish education after their big day on the bima. While Reform remains the largest of the denominations in America, the movement is aging and shrinking. Engaging and retaining youth has become a top priority.
Support the New York Jewish Week
Our nonprofit newsroom depends on readers like you. Make a donation now to support independent Jewish journalism in New York.
Isa Aron, a professor of Jewish education at HUC-JIR in Los Angeles and co-director of the Bnai Mitzvah Revolution, says that the synagogue movements have themselves to blame for this sorry situation. In an effort to bolster Hebrew school attendance in the 1930s and '40s, she says, congregations from the various movements agreed to require three years of attendance by students leading to a bar or bat mitzvah, as well as an ability to read the prayers in Hebrew and follow the adult service.
Enrollment in Hebrew schools increased from 30 percent to 53 percent by the 1960s, but the unintended consequence was that in linking bar or bat mitzvah to formal Jewish education, students dropped out of Jewish education immediately after the milestone event, and many families ended their synagogue affiliation.
The goal of the new project is to create more engaging ways to mark a bar or bat mitzvah for the youngster and his or her family, teach Hebrew as a living language and add a spiritual component to learning prayers.
The first phase of the two-year pilot program will bring together a select group of up to 15 congregations from around the country.  Representatives from each will meet with professionals, and together they will document the kinds of b'nai mitzvah ceremonies taking place today and discuss how to not just improve the model but revamp radically the existing culture. That means everything involved in the ritual is up for discussion, with no sacred cows.
"We are looking for systemic change," says Rabbi Bradley Solmsen, who became director of youth engagement for URJ in January and is co-directing the project with Aron. "We want to make the rite more meaningful and more community-oriented," he says, without diminishing the child's personal sense of accomplishment.
The URJ's new project is hardly the first effort to make the bar/bat mitzvah more meaningful and less of a graduation ceremony. Secular Jewish congregations and Workmen's Circle programs have for many years had their bar/bat mitzvah students embark on a personal Jewish learning project as an alternative to mastering trope.
In the past decade, more than 50 congregations have worked with UJA-Federation of New York and the Jewish Education Project to make their congregational schools, and in turn the bar/bat mitzvah preparation, more innovative and engaging. Two years ago the theater troupe, Storahtelling, launched Raising the Bar, a program in which students develop a creative theatrical interpretation of their Torah portion. Meanwhile several programs, such as Yerusha in Princeton, N.J., and the Jewish Journey Project, which launches in Manhattan this fall, have participants earn badges based on their individual Jewish interests.
Change The Perception
Aron and Solmsen know this "systematic change" will not be easy to bring about. Congregations are reluctant to change the status quo, which in recent years has evolved to include the youngster reading Torah and Haftorah, offering a dvar Torah talk and performing some type of mitzvah project.
The main point is to change the perception that bar and bat mitzvah celebrations are graduation ceremonies.
Rabbi Tom Weiner, spiritual leader of Temple Kol Ami, a congregation of about 800 households in White Plains, says he is ready to sign up for the pilot program.
"I think we do a good job," he said of the b'nai mitzvah ceremonies, "but we suffer from our own success." He described the tension between making the big day special for the youngster and incorporating a sense of appropriate modesty, driving home the message that "you don't get the gold watch on the first day of work."
Support the New York Jewish Week
Our nonprofit newsroom depends on readers like you. Make a donation now to support independent Jewish journalism in New York.
Rabbi Weiner said about 40 percent of the congregation's b'nai mitzvah youngsters continue their Jewish education through high school, which is markedly better than average. But he acknowledged that families leaving the congregation after their child's ceremony is a major issue and "we have to work with that."
He hopes the Bnai Mitzvah Project will recommend changing the Jewish education focus from sixth grade, which he called "mid-game and too late," to third or fourth grade, and to make post-bar and bat mitzvah education "exciting and meaningful."
Rabbi Geller of Temple Emanuel in Beverly Hills says Simon Kuh's "merit badge" experiment was not the only attempt to change up the ceremony in her congregation by tailoring it to the individual youngster's special interest. "Sometimes it works well," she said, mentioning that a deaf bat mitzvah girl's video of interviews with four successful deaf women was particularly moving. "And sometimes it doesn't."
Simon Kuh's father, Patrick, a Los Angeles restaurant critic and convert to Judaism, is actively engaged in the congregation. He credits Rabbi Geller for being open to change, and listening to his wife's concerns and requests in making Simon's ceremony meaningful.
"It was about a young person applying himself to something he may not want to do, which is good training for adulthood," he said, "and putting your heart into it. There was a real sense of accomplishment. And for us as parents it was saying, 'we're proud of the person you're becoming, this is your tradition, we hope you'll value it, and continue to learn, and that it will speak to you.'"
That's the kind of takeaway the Bnai Mitzvah Revolution is seeking: one that resonates for the young man or young woman in a deep and lasting way, whether it involves Torah proficiency or commitment in another form.
The new way of thinking raises challenges to the status quo in terms of synagogue participation, and traditional forms of education. But with the movement's top officials describing the dropout rate and lack of retention among bnai mitzvah as "staggering," they have declared it's time for a change before it's too late.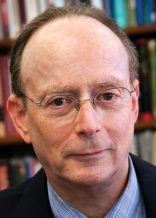 was editor and publisher of The Jewish Week from 1993 to 2019. Follow him at garyrosenblatt.substack.com.
The views and opinions expressed in this article are those of the author and do not necessarily reflect the views of NYJW or its parent company, 70 Faces Media.