It is heartening to read that most of the Boycott, Sanctions and Investment (BDS) campaigns have been largely unsuccessful at numerous campuses across America ('Little Anti-Israel Activity On Campus,' Oct. 23), but it is also important to understand that BDS is far from the only anti-Israel activity taking place in our universities.
Israel Apartheid weeks and various events purportedly about human rights but which spend inordinate time defaming Israel and ignoring genuine human rights abusers, are far from uncommon features of today's campus life. This has led to a climate of intimidation and harassment of Jewish students, especially those visibly involved in supporting Israel.
The Zionist Organization of America (ZOA) fought a successful six-year battle to ensure that Jewish students have the same legal protection from harassment and discrimination under Title VI that other minority groups have had since 1964. While your report is correct to note that some of the worst anti-Israel campus activity is heavily concentrated in University of California system, in the last year alone, the ZOA has had to file formal complaints about anti-Semitic harassment, intimidation and discrimination against Jewish students at Rutgers University, the State University of New Jersey and the University of Illinois.
We also have on our campuses Middle East study centers heavily funded by Saudi and other Middle Eastern donors that, unsurprisingly, reflect deep anti-Israel biases and Islamist apologetics. This means that, even if literally no anti-Israel student activities were occurring on campus, the students being turned out by these centers would be inclined, as they have been already for years, to be anti-Israel and deeply critical of U.S. support for Israel.
National President Zionist Organization of America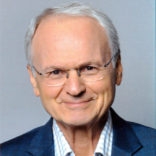 is the National President of the Zionist Organization of America.
The views and opinions expressed in this article are those of the author and do not necessarily reflect the views of NYJW or its parent company, 70 Faces Media.