Officials of Lincoln Square Synagogue know full well that people on the Upper West Side, and beyond,
are wondering if their iconic Modern Orthodox congregation with the glorious past still has a viable future.
That's the $51 million question as the congregation prepares to move, finally, a few yards down the block on Amsterdam Avenue and 69th Street from its 42-year-old home into a gleaming new and wildly over-budget structure, more than six years behind schedule.
Recent years have been difficult, financially and otherwise, for the congregation, which has seen its membership decline from as many as 1,000 units in its heyday in the 1970s and '80s, to under 500 units today. Demographic shifts, and competition from other synagogues, have resulted in young Orthodox families on the West Side moving up to the 90s and further north, leaving Lincoln Square behind, and not just physically.
Though its popular clerical staff is widely regarded as top rate — led by Shaul Robinson, the Scottish-born rabbi who came to Lincoln Square in 2005, and including its founding cantor, Sherwood Goffin, beginner's minyan leader Rabbi Ephraim Buchwald and community scholar Elana Stein Hain — the synagogue's membership is aging. And attendance at services has declined as the financial pressures brought on by the spiraling construction plans have taken their toll.
Synagogue officials are determined not to dwell on how their planned $20 million new building, scheduled to be built in nine months, instead took more than six years and two-and-a-half times the estimated cost to complete — and only then because an anonymous donor stepped up and has provided $24 million to date to save the congregation from bankruptcy and possible closure.
"This building could never have been built for what the leadership of the shul thought it required," said Richard Kestenbaum, the current president of Lincoln Square, during a preview tour last week of the almost complete three-story facility. "It can't be explained. These were smart people. Everyone was angry" over the long delays and escalating costs, "but we've decided to just move on."
The issue now, he said, is whether the beautiful, ultra-modern structure can help attract a new clientele to explore what Lincoln Square has to offer after much of its trend-setting appeal has been followed by others.
"If the synagogue only attracts people from other Orthodox congregations, it will have failed its mission," according to Kestenbaum. Success will be measured, he asserted, by whether it can bring in and appeal to people "who otherwise aren't spending their Shabbat at services."
That's precisely how Lincoln Square grew from a small Conservative congregation meeting in a nearby Lincoln Towers apartment in the mid-1960s into the most talked-about and popular Orthodox congregation in the city, if not the country.
The man most responsible for that transformation was a then-baby-faced 23-year-old Yeshiva University-trained rabbi, Steven (now Shlomo) Riskin, whose innovative and dynamic teachings and warm personality attracted hundreds of young people to services and weeknight lectures and classes.
Support the New York Jewish Week
Our nonprofit newsroom depends on readers like you. Make a donation now to support independent Jewish journalism in New York.
When the current synagogue was completed in 1971, its 475 sanctuary seats were not enough to hold Shabbat attendees, many of them college students and young singles who sat in the aisles to take part in the service and hear the rabbi's teachings.
Outreach programs launched by the synagogue resulted in many people becoming more observant, or "The New Orthodox," as a New York magazine cover story proclaimed. And a Time magazine article in October 1971 on the congregation described its young rabbi as "calling nonreligious Manhattan Jews to God."
(A 2008 book, "A Circle in the Square: Rabbi Shlomo Riskin Reinvents the Synagogue" [Urim Publications], by Edward Abramson, an early member now living in Israel, offers a detailed and thoughtful look into the history of Lincoln Square and the lasting impact of the rabbi's work.)
The palpable energy at the time was enhanced by the intimate feel of the unique, in-the-round sanctuary and glass-topped mechitza, leading many to describe Lincoln Square playfully as "Wink 'n Stare."
But Rabbi Riskin made aliyah in 1983, and helped establish the West Bank community of Efrat, which now numbers more than 10,000. He is the chief rabbi of the city, as well as the founding dean of a network of yeshivas for both men and women. His popular successor, Rabbi Saul Berman, left the pulpit in 1990 to focus on the academic life, and over time, perhaps inevitably, Lincoln Square lost some of its youthful luster and cachet.
Its leadership today is banking on the new building to bring them back, and indeed the structure is impressive, with its undulating steel and glass design and spacious facilities. The 429-seat sanctuary, carrying over the in-the-round look of the old synagogue, has Cedar of Lebanon wood (from China) and 613 small lights in the ceiling, giving it the feel of a bright and airy planetarium.
"If the Starship Enterprise had an Orthodox synagogue, this is what it would look like," observed Kestenbaum with pride.
But will that be enough to draw the Jewish families moving into the neighborhood, including the new Trump Complex on Riverside Boulevard, along the Hudson River?
Synagogue leaders say programming will be key, and they have set aside funding for a program director. Once noted primarily for its adult education classes, religious services and appeal to singles, Lincoln Square will need to direct its outreach as well on "food and parties," according to the practical-minded Kestenbaum.
The synagogue has an exclusive catering deal with Joey Allaham of Prime Grill fame, and its large, lower-level ballroom may soon be competing with top Manhattan hotels for weddings and other simchas that will be a source of revenue.
Also in response to their economic troubles, the synagogue leaders decided to rent out the third floor of the new building to one or more nonprofits for much-needed income.
But they are well aware that the Upper West Side has a great deal of competition, from the JCC in Manhattan to synagogues and Chabad minyanim that were not around 40 years ago, in attracting Jews today. Some observers say they wish Lincoln Square well but are not optimistic about its future.
Support the New York Jewish Week
Our nonprofit newsroom depends on readers like you. Make a donation now to support independent Jewish journalism in New York.
William Helmreich, a sociologist at City University of New York who grew up on the Upper West Side, said he is "somewhat skeptical," noting the "active competition" among other Orthodox congregations in the area, particularly the West Side Institutional Synagogue on West 76th Street, known for its appealing programs and sumptuous Shabbat kiddush servings.
"I hope they understand the market," he said of Lincoln Square's planners. "Unless they do everything right," the odds are against them.
The synagogue's leaders, though, are expressing optimism, and eager for the challenge.
"It's not about this building," insists Kestenbaum, "it's what we do with it."
Gary@jewishweek.org. Follow Gary Rosenblatt's blog, RosenBlog, throughout the week at www.jewishweek.com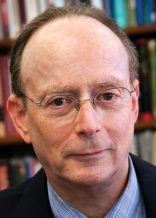 was editor and publisher of The Jewish Week from 1993 to 2019. Follow him at garyrosenblatt.substack.com.
The views and opinions expressed in this article are those of the author and do not necessarily reflect the views of NYJW or its parent company, 70 Faces Media.