In sentencing Nechemya Weberman to 103 years in jail last week for sexually abusing a young woman from the Satmar chasidic community, Brooklyn Supreme Court Justice John Ingram said he hoped to send a message "to all victims of sexual abuse that your cries will be heard and justice will be done."
A noble intention, but the judge's ruling could have the opposite message than intended for the chasidic community. No doubt Judge Ingram wanted to show that victims are taken seriously and that offenders will be dealt with harshly. But a community already deeply resistant to coming forward and reporting abuse to authorities may now reason that chasidic offenders are not treated like other offenders but are given far longer jail terms for their actions. As a result, the community may be all the more reluctant to press charges in an abuse case and seek to handle it internally, as they have until now, concluding that the system is biased against chasidim.
It may also help Weberman's appeal, arguing that a chasidic man cannot get a fair ruling based on the unusually harsh sentence he received.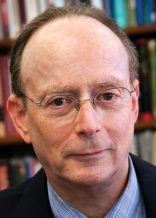 was editor and publisher of The Jewish Week from 1993 to 2019. Follow him at garyrosenblatt.substack.com.
The views and opinions expressed in this article are those of the author and do not necessarily reflect the views of NYJW or its parent company, 70 Faces Media.