One of the best-kept secrets in the New York Jewish community most certainly is the Museum of Tolerance in Midtown — and not by design.
Opened a decade ago by the Los Angeles-based Simon Wiesenthal Center and located on East 42nd Street, between Second and Third Avenues, the museum features exhibits and interactive programs challenging visitors to confront issues of bigotry and racism, with the Holocaust as a backdrop and tragic example of the price paid for passivity.
There is much to engage the mind and emotions, but on the day I was there last week I was the only visitor walking through the large exhibit area. (A junior high class, on a school trip, was meeting in a closed room.)
Rabbi Steve Burg, who came on as director of the center's New York branch last month after serving as a director of the Orthodox Union, explained that when the museum opened in 2003, it was mostly used for school group tours, and for training programs and workshops for educators and law enforcement officials.
Several years ago the decision was made to open the museum to tourists and others, including the Jewish community. But the response has been decidedly muted, with officials acknowledging that relatively few people take advantage of the tours offered, or even know about them. (There were about 15,000 visitors between July 2011 and July 2012, officials said, and the great majority of them were schoolchildren on class trips and adults participating in the educational programs.)
The museum is open Monday through Friday, and one Sunday a month.
What's particularly surprising about the lack of buzz for the museum is that the Wiesenthal Center, the international organization that combats anti-Semitism and promotes Israel and human rights, is well known for its programs and its talent for attracting publicity and media attention. Under the leadership of its founder, the high-profile Rabbi Marvin Hier, two of the center's documentary films have won Academy Awards ("Genocide," 1981, and "The Long Way Home," 1997) and its most ambitious project, to build a Museum of Tolerance in the heart of Jerusalem, is well on its way toward completion after years of controversy and delay.
Modeled after the center's successful Museum of Tolerance in Los Angeles, the New York version offers the kind of interactive experience, through videos and state-of-the-art multimedia, that is particularly appealing to young people, who are the primary target audience.
One especially compelling exhibit, "The Point of View Diner," is set in a cyber café and offers a choice of three 15-minute films — one on drunk driving, one on free speech vs. hate speech, and one on bullying — that invite visitors to express their opinions and "interview" the actors.
I watched the film on bullying, which was set in a high school where a small group of students labels Brianna, a shy new girl, as a lesbian and devises ways to humiliate her online and in person.
One member of the group is torn between her sympathy for the new girl and her desire to be accepted by her bullying friends, and in a post-presentation interview she acknowledges, "I wish I'd stood up for Brianna."
Support the New York Jewish Week
Our nonprofit newsroom depends on readers like you. Make a donation now to support independent Jewish journalism in New York.
An exhibit called "Power of Words" shows how public leaders ranging from President Franklin Delano Roosevelt and Rev. Martin Luther King Jr. to Adolph Hitler and Osama bin Laden, can inspire hope or hatred in millions of followers. A cluster of posters and images on a nearby wall show both historic and contemporary examples of bigotry and bias, from ads for Frito Banditos and a photo of the Washington Redskins iconic chief, to a mouse pad — on sale online, I was told — featuring a smiling, pig-tailed young Aryan-looking girl holding a canister of Zyklon B, with the tag, "got jews?"
Further along the large exhibit area is a section with touch-screen computer terminals that show the kinds of hate readily accessible on the Internet. Examples of current games include "Border Patrol," where the object is to shoot illegal immigrants, and a website that looks like the official Martin Luther King Jr. site, but this one's "information" is filled with racist views of blacks and Jews and could easily fool an unsuspecting truth-seeker.
These and other exhibits lend themselves to thoughtful discussion about where prejudice comes from, how stereotypes are formed, and what, if anything, an individual should do about it.
Adam Rudich, director of operations and community affairs at the museum, and Natasha Poor, the manager of education and outreach programs, who accompanied me on my visit, explained that tour guides go along with the school groups — ages 12 and up — and facilitate the discussions.
It's still a bit of a mystery to me why this museum remains under the radar. The truth is I didn't know it was open to the general public until I found out last month. But it is, and a visit is worthwhile for adults as well as teens.
Tell them I sent you.
Gary@jewishweek.org. Follow Gary Rosenblatt's blog, RosenBlog, at www.jewishweek.com throughout the week.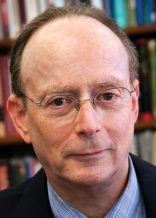 was editor and publisher of The Jewish Week from 1993 to 2019. Follow him at garyrosenblatt.substack.com.
The views and opinions expressed in this article are those of the author and do not necessarily reflect the views of NYJW or its parent company, 70 Faces Media.