There was a time when Yehuda Lev, an outspoken Jewish journalist who died this past weekend at the age of 86, was the talk of the Los Angeles Jewish community. His weekly column, "A Majority Of One," published in the local Jewish Journal was widely read and hotly debated each week in the 1980s. He often delighted in skewering local machers and people he considered to be religious and political extremists on the right.
In fact, when I was editor of the Baltimore Jewish Times, and my publisher and mentor, the late Chuck Buerger, and I were in LA to meet with leaders of the Jewish community in the late 1980s to discuss Chuck's interest in buying the Jewish Journal, the first question we were asked was, "what do you plan to do about Yehuda Lev's column?"
It was a moot question because the deal never worked out, but rarely was a community so focused on a single columnist and his views.
I later learned that Yehuda, who was born and educated in the U.S. before serving in the Israeli army and settling in the Jewish state, helped smuggle Holocaust survivors into what was then Palestine. As a journalist he reported on the Eichmann trial in 1961 for the English broadcast of Kol Yisrael, the Israeli radio station. He later moved to Los Angeles, where he wrote for The Jewish Journal, launching his "A Majority Of One Column" that he wrote for 25 years, continuing it when he moved to Providence, RI, where he lived out his last years.
In an obituary he wrote for himself a few years ago, Lev noted that "he never lost faith in his beloved" [Israel] "and was certain that eventually common sense and a Jewish sense of justice would prevail."
His passion and willingness to express it will be missed.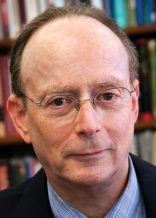 was editor and publisher of The Jewish Week from 1993 to 2019. Follow him at garyrosenblatt.substack.com.
The views and opinions expressed in this article are those of the author and do not necessarily reflect the views of NYJW or its parent company, 70 Faces Media.