Several years ago, as I made my way over to the Barnes and Noble store on the upper West Side, I wondered if anyone else would show up to see the guest author, Elmore Leonard, appearing on such a chilly winter midweek evening.
Maybe I'll have him all to myself, I thought, anticipating meeting one of my writing heroes, the author of dozens of crime and Western novels – yet someone I thought wasn't well known enough to the masses to draw a crowd.
Boy, was I wrong. When I got off the escalator at the second floor of the store, well before the scheduled time for Leonard's talk, I was amazed to see more than a hundred people already there, many standing because there weren't enough seats.
So much for my thinking I was one of the few to appreciate the unique writing style of the author, then in his mid-80s, who died this week at 87.
It's hard to describe that style without quoting him. He was noticeably spare with his words and even his punctuation, and most memorable for his dialogue, capturing the way one imagined real-life low-level criminals talk.
Standing in the back of the room that night, craning to get a look at Leonard's weathered face, I took a few notes, impressed with his low-key, self-deprecating manner. Still living in his beloved Detroit and averaging a book a year for six decades.
He had started out professionally as an advertising copywriter, then wrote a few Westerns before moving on to crime novels where it was sometimes difficult to tell the good guys from the bad guys. People are complicated, after all.
How do you measure success, he was asked, having had many of his books made into movies, including "Get Shorty," "3 Days To Yuma," and "Out Of Sight."
"Well, I haven't had to work since the `50s," he said.
He told us that he wrote by hand on long yellow legal pads and after 100 pages or so, he would revisit what he'd written and sometimes decide a minor character was more interesting than he imagined and should be the protagonist.
That's part of why his stories were so unpredictable.
If he wasn't happy with a character, "I might kill him off a little quicker," he said.
Support the New York Jewish Week
Our nonprofit newsroom depends on readers like you. Make a donation now to support independent Jewish journalism in New York.
Some of the movies made from his works, and the popular current cable series "Justified," which he co-produced and was based on a story of his, were quite good. But none could capture the quality of his writing that combined tough, tender and funny.
Maybe his greatest legacy was his now legendary advice on his craft, the basis of his 2007 book, "Elmore Leonard's 10 Rules of Writing."
They include: "Never open a book with the weather."
"Avoid prologues."
"Never use a verb other than `said' to carry dialogue."
And my favorite: "Leave out the parts readers tend to skip."
To honor him, pick up a copy of any of his books and read the first few pages. Welcome to Elmore Leonard's world, and enjoy the ride.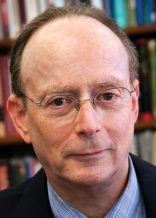 was editor and publisher of The Jewish Week from 1993 to 2019. Follow him at garyrosenblatt.substack.com.
The views and opinions expressed in this article are those of the author and do not necessarily reflect the views of NYJW or its parent company, 70 Faces Media.