Jerusalem — Two marches here, 10 years apart, speak to the evolving nature of the diaspora-Israel relationship.
In 2003, during the height of the second intifada, thousands came to Israel's capital for the annual General Assembly (GA) of the North American federation movement and showed their solidarity with the Jewish state by marching through the streets of Jerusalem.
At this year's GA, held in Israel every five years, there was another march through the Holy City. This one, on Tuesday afternoon, culminated at the Western Wall — to emphasize North American Jewish support for religious freedom, most notably the right of women to pray with the same privileges as men at the Kotel.
Some of the delegates saw the move as an effort to add a sense of drama and urgency to the three-day meeting, which according to its sponsor, the Jewish Federations of North America (JFNA), drew 3,000 people, about half from the U.S. and Canada, and half from Israel. Others said the march reflected the fact that the cause of Women of the Wall, the women's group that prays at the Kotel every Rosh Chodesh, has become a galvanizing topic, primarily for Conservative and Reform Jews, who make up the majority of American Jewry — and of federation supporters.
Israelis, though, who are overwhelmingly secular, view the issue as marginal at best. Social critics here are more concerned with the economic gap between rich and poor, the religious-secular divide and equality for women in a variety of areas beyond religion.
Each of those subjects was addressed this week at the 86th GA, attended by professionals, activists and major donors. But the fact that diaspora and Israeli Jews view so differently the right to pray according to one's preference at the Kotel underscored their unique outlooks, and the need for more and deeper dialogue between the two largest Jewish communities in the world.
That's what the JFNA organizers set out to do this year, with the theme of "The Global Shuk: A Marketplace for Dialogue and Debate." One could see a determined effort to highlight more young people, women presenters and interactive sessions. (A three-hour, high-energy session with 300 young adults charged them to come up with The Next Big Idea, starting with hundreds and narrowing it down to one. The winner, called Matching For Good, proposes leveraging the Israeli corporate world to contribute to worthy causes.) And one of the two full days of programming was devoted to delegate site visits to a variety of federation-partner services in and around Jerusalem, including aliyah centers, assisted living homes, educational projects, arts companies, youth services and efforts to integrate ultra-Orthodox Jews into the labor force.
Emphasis On Pluralism
At the opening plenary Sunday night, the GA's U.S. co-chairs Michael and Susie Gelman emphasized American Jewry's ongoing and deeply felt support for Israel, but added that their dream was for an Israel that is not only Jewish and democratic but "pluralistic" — an additional word that drew enthusiastic applause, signaling the GA's emphasis on achieving a more progressive Israeli society.
The challenges represented by the Kotel debate were addressed head-on in a session Monday called "The Wall at the Heart of Israel: How It Connects and Divides a Nation."
Anat Hoffman, a founder and leader of Women of the Wall, and Aliza Lavie, a new Knesset member from the Yesh Atid party, spoke out for change through the Knesset to ensure equal prayer for all at Judaism's holiest place. Hoffman explained her recent decision to support Minister of Religion Naftali Bennett's construction of a large, elevated area somewhat removed from the Kotel as the site for all non-traditional prayer services. "Now is the time to capitalize on our accomplishments and a time for compromise," she said, while regretting that some diehard members of Women of the Wall refuse to give in.
Support the New York Jewish Week
Our nonprofit newsroom depends on readers like you. Make a donation now to support independent Jewish journalism in New York.
"I am not here to change Orthodoxy," said Hoffman, a Reform leader in Israel. "I am here to change Israel."
Lavie noted that the compromise "is not a perfect solution" but pledged to continue to work through the issue toward resolution.
Jewish Agency chair Natan Sharansky, charged by Prime Minister Netanyahu to come up with a workable plan, stressed the uniqueness of the Kotel as an ancient holy place and unique national symbol. He praised all those committed to compromise.
The one critic from the religious right was Ronit Peskin, the young founder and director of a new group, Women For The Wall. She argued that Women of the Wall acts disrespectfully and is "trampling the rights of others" who seek to pray at the Kotel in traditional ways. 
'Raise Your Voice Now'
There was an even more one-sided panel at a session on who decides who can marry or divorce in the Jewish state; five of the six panelists criticized the existing marriage and divorce laws that are subject to halachic rabbinic standards. They made impassioned pleas for allowing all Jews an equal place at the table. Uri Regev, a Reform rabbi who heads Hiddush-Freedom for Religion in Israel, noted that Israel is the only one of the world's 45 democratic nations to place severe restrictions on marriage. He said that the majority of the next generation of American Jews would not be eligible to marry in Israel, and warned it "would not bode well for Israel's relationship with world Jewry."
Nitan Horowitz, the only openly gay member of Knesset, called for diaspora support of current legislation that would allow civil marriage in Israel. "You have to raise your voice now," he told the audience, noting that the effort, coming at a time when there are no ultra-Orthodox parties in the Knesset, is an opportunity that must not be missed. He added that a civil marriage bill would also put pressure on the rabbinate in Israel to be more lenient in dealing with agunah and divorce cases.
Ruth Halperin-Kaddari said she was speaking out not only as a professor of law and human rights expert but also as an Orthodox woman. She called the lack of civil marriage or divorce in Israel "a stain on Israel's democracy." And Erin Kopelow, an American who made aliyah and whose mother had undergone a Conservative conversion, spoke of her personal pain on learning she was not considered a Jew by the Israeli rabbinate. She refused the rabbis' suggestion that she have an Orthodox conversion, asserting she would not have "anyone take my identity away even if they then give it back." She and her husband, entrepreneur Ariel Beery, married outside of Israel — one of an estimated 10,000 couples who do so each year — and have a daughter who is not considered Jewish under Israeli religious law.
Yitzchok Elefant, the chief rabbi of Dimona, was the only defender of the status quo. He said that "no system is absolutely fair" and that "democracy without laws is chaos." The job of the rabbi, he said, is "to lead spiritually, not follow the majority." Though he acknowledged the rabbinate in Israel needs "to do a better job" of reaching out to the public, he said the rabbis' insistence on maintaining halachic standards is their way of  "seeking the welfare [and continuity] of the Jewish people."
The connection between the Kotel prayer issue and civil marriage laws is that the first resonates for diaspora Jewry and the latter for Israelis, with both constituencies committed to legislation that champions pluralism and egalitarianism.
"We see an opportunity to change the state of Israel," Rabbi Rick Jacobs, president of the Union of Reform Judaism, told this reporter after the civil marriage session. "Simply having a place to pray at the Wall is not enough."
He said the Israeli government is aware that "this has become a strategic issue" for American Jews, one on which they find it "unthinkable to disengage." He questioned how Israeli leaders could preach "Jewish unity" and not act to end the monopoly of the Orthodox.
Support the New York Jewish Week
Our nonprofit newsroom depends on readers like you. Make a donation now to support independent Jewish journalism in New York.
Netanyahu: 'A Dangerous Deal'
The GA, like just about every serious Jewish gathering these days, focused as well on two timely topics of concern — the internal worries over Jewish continuity brought to light most recently by the Pew Research Center study of American Jewish identity, and the existential crisis Israel faces from Iran and its nuclear program.
Prime Minister Benjamin Netanyahu, speaking at the opening plenary, used the occasion to take aim at the U.S., though never by name, and its apparent willingness to reach an interim agreement with Iran that would ease sanctions without undoing any of Iran's efforts to create a nuclear bomb.
Speaking forcefully and without a prepared text, he addressed the Iran issue for more than 30 minutes, asserting that "rolling back sanctions is a bad deal, a dangerous deal," that keeps Iran a nuclear threat.
A confidante of the prime minister said Netanyahu was stunned that Secretary of State John Kerry apparently broke an agreement between Washington and Jerusalem not to surprise the other on the Iran issue.
In his GA speech, the Israeli leader received sustained applause when he pledged that Israel would do what it must to defend itself, and called on world Jewry for continued support. Appearing to be in no mood for extending any olive branches, he also insisted that the Palestinians must make serious concessions before any peace deal can go forward.
The following day U.S. Ambassador to Israel Dan Shapiro told GA delegates that Israel and the U.S. were as close as ever, and that Washington would never jeopardize Israel's security. But those who heard Netanyahu's emotional response to the Iran negotiations with the West will long remember his angry words and sense that Washington is too eager to make a deal with Tehran.
References to the Pew study, which reported increasing assimilation among American Jews, found their way into any number of panels, workshops and discussions. At a session devoted to its impact, Barry Shrage, president of Boston's Combined Jewish Philanthropies, said "the Pew study says that we are doing very badly on many things," including not following up sufficiently with Birthright participants. He said there are many opportunities that Federations must take advantage of to reach young Jews.
JFNA leaders acknowledge that findings like the Pew report cannot be ignored, and that action is required. Jerry Silverman, the president of JFNA, recently unveiled a number of proposals to address these concerns, such as a call for free universal preschool for Jewish children and dramatically increasing the number of children in Jewish camps. It is unclear whether or not these and other projects will take hold at a time of ongoing economic worries and talk of the federation movement losing clout. But this GA may well mark a turning point in the effort to close the gap between North American and Israeli Jews — at least for those who cared enough and could afford to take part in the three days of dialogue in Jerusalem.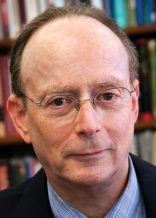 was editor and publisher of The Jewish Week from 1993 to 2019. Follow him at garyrosenblatt.substack.com.
The views and opinions expressed in this article are those of the author and do not necessarily reflect the views of NYJW or its parent company, 70 Faces Media.