Washington, D.C. — A black revivalist minister leads more than 10,000 people, who are out of their seats and clapping their hands, in a rousing spiritual and praises the American Israel Public Affairs Committee (AIPAC), the traditionally pro-Israel lobby; Latinos and other minorities describe their love for the Jewish state; 2,300 high school and college students give full voice to their solidarity with Jerusalem; and Democratic and Republican leaders of Congress out-do each other in expressing their unyielding commitment to the people and state of Israel.
Welcome to the AIPAC Policy Conference, the annual event that transforms the Washington Convention Center into a pro-Israel Garden of Eden for huge numbers — more than 14,000 this year — of sturdy supporters. This year's theme, featuring photos of dozens of people, young and old, is "I am Pro-Israel. I am AIPAC."
It's a massive and impressive advocacy event, so sophisticated in its multimedia presentations, so on-message in its talking points for participants who will spend the last day lobbying legislators on Capitol Hill and so crisp and well-organized from timing to crowd control that it's hard to believe it's being staged by a Jewish organization.
You also have to keep reminding yourself that you are in a bubble, a place where people of different religions, politics and colors share an abiding sense of care and concern for Israel. So while polls and surveys show that Israel support is strongest among older, white males who vote Republican, here at the policy conference one encounters a bipartisan, multicultural experience with college students just as fervent as their parents and grandparents in celebrating Israel.
J Street? Open Hillel? Massive indifference to Israel's challenges? Not here. A sense that AIPAC has lost the Iran sanctions legislation battle to the White House? Not on the public agenda.
And while other major Jewish or Mideast-oriented conferences may pride themselves on offering a wide range of viewpoints on the crises of the day and how to respond, the speakers at dozens of breakout sessions here tend to present a perspective that ranges from A to B — that is, a robust support for Israel's position on being tougher on Iran, including new sanctions in Congress; putting the onus on the Palestinians for the lack of progress on Mideast peace talks, and implicitly or explicitly expressing deep reservations about a naïve administration that appears far more committed to diplomacy on Iran than backing it up with the threat of force.
Not that I disagree with much of that message, I hasten to add. But don't come here looking for the other side of these complex issues. And they just got more complicated with President Obama's tough message to Prime Minister Netanyahu on the eve of their White House meeting Monday.
Obama set the tone for a showdown, telling journalist Jeffrey Goldberg that it is up to Israel to make peace with the Palestinians before the window of opportunity closes. The interview, posted on Bloomberg on Sunday, suggests that Palestinian Authority President Mahmoud Abbas is ready to make peace — no mention of his refusals to recognize Israel as a Jewish state, compromise on the right of return, or speak out against the continuing demonization of Israel among his people — and that it is Netanyahu, and the settlements, that block the path to a brighter future.
Obama invoked Hillel the Elder in his message to Netanyahu: "If not now, when? And if not you, Mr. Prime Minister, who?"
No doubt the takeaway for the Israeli leader, in the face of this verbal affront, is the first half of Hillel's aphorism: "If I am not for myself, who will be for me?"
Support the New York Jewish Week
Our nonprofit newsroom depends on readers like you. Make a donation now to support independent Jewish journalism in New York.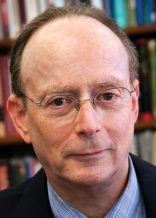 was editor and publisher of The Jewish Week from 1993 to 2019. Follow him at garyrosenblatt.substack.com.
The views and opinions expressed in this article are those of the author and do not necessarily reflect the views of NYJW or its parent company, 70 Faces Media.