Last year, just 36 of the nearly three million Syrian refugees were resettled in the United States. To give some context, in the same year, 658 people summited Mt. Everest, a number 18 times greater than the amount of people who escaped Syria and made it to America.
In total, the United States resettled 69,930 refugees in 2013, more than any other country in the world, but only half the number we resettled 20 years ago. While resettlement can only be offered to a small percentage of the overall population of refugees, the United States can and should do much more to resettle the most vulnerable.
World Refugee Day, observed June 20, brings our attention to the plight of more than 15 million refugees who were forced to flee their country because of who they are:  Syrians fleeing Assad and the Civil War, Jews and Baha'i fleeing religious persecution in Iran, Darfuris fleeing genocide, South Sudanese fleeing tribal violence. This is a humanitarian problem for the world.
Most refugees seek asylum in the first country they can. There are 600,000 Syrian refugees in Jordan, making them one-tenth of the population of that country. In Lebanon, there are currently more than one million Syrian refugees — one Syrian refugee for every four Lebanese. While refugees who are allowed to integrate can be a great asset to a country, in numbers like these, they can be destabilizing. 
Through refugee resettlement, American communities from Seattle to San Diego, Pittsburgh to Clearwater, Fla., are thinking globally but acting locally. Through partnerships between the U.S. government, HIAS, and the local community and Jewish family service agencies, refugees receive a warm welcome, job placement, language training, and the opportunity to become productive members of society with restored dignity.
However, few refugees in the world are lucky enough to be resettled. While the United States welcomes a greater number of refugees than any other country, U.S. policy nonetheless imposes inefficient and unnecessary hurdles on people who have fled their homes fearing torture, imprisonment, or worse. Layers of bureaucratic requirements have been added over the decades, resulting in multiple interviews that seek identical information. This wastes resources and needlessly re-traumatizes refugees. Additionally, duplicative medical and security checks are required but expire multiple times during the resettlement process.
Senator Patrick Leahy (D-Vt.) and Rep. Zoe Lofgren (D-Calif.) have introduced bills to improve protections for refugees and reform the lengthy approval processes for qualified refugees, who now must contend with months or even years of bureaucratic red tape before being allowed to travel to the United States. While many of the provisions passed the Senate last year, the House has not yet even voted on any of them.
As Jews, we understand the challenge of being refugees. Nearly all of us have relatives who were forced to leave everything behind and rebuild new lives in a foreign country. Let us mark World Refugee Day by remembering our own history and lending the voice of our community to lead this cause. On June 20, call your Senators and Congressional Representative and tell them refugees are not victims but brave, resilient, and resourceful people who contribute to their neighborhoods and our country.
Ask your Senators and your Congress member to add their names as co-sponsors of the Refugee Protection Act to ensure that we do all that we can as a nation to help the men, women and children who have been forced to flee their own countries because of who they are or what they believe. For refugees fleeing from the greatest humanitarian crisis since the Cold War, the U.S. Refugee Admissions Program should not be even more insurmountable than Mt. Everest.
Mark Hetfield is president and CEO of HIAS, the international Jewish organization that protects refugees; Dale Schwartz is HIAS' board chair.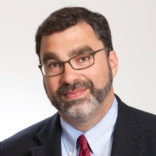 is the president and CEO of HIAS, the global Jewish refugee agency.
The views and opinions expressed in this article are those of the author and do not necessarily reflect the views of NYJW or its parent company, 70 Faces Media.