It took a Jerusalem rabbi to bring comfort, and perspective, to my suburban community this past Shabbat in the wake of the murder of the three Israeli teens.
Rabbi Binyamin (Benny) Lau, 52, the popular leader of a Religious Zionist congregation in Jerusalem as well as a community activist for social justice, teacher and author, was the scholar-in-residence at the Modern Orthodox synagogue where I am a member. In his Shabbat morning sermon, delivered to a standing-room-only crowd of more than 500, he asserted that for all of our grief over the recent tragedy we should not think of Israelis as victims justified in seeking revenge on their Arab neighbors.
(The talk was delivered the day before the arrest of six Israeli extremists for the murder of a Palestinian teenager.)
Rabbi Lau, whose father, Naftali Lau-Lavie, a former Israeli diplomat, and uncle, former Israeli Chief Rabbi Yisrael Meir Lau, survived the Holocaust together as youngsters, recalled how his father once heard Jews on a transport to the Treblinka concentration camp call out, "Yidden, nekamah," or "Fellow Jews, [seek] revenge."
The rabbi noted that "nekama" was not part of his vocabulary and that it is the call of those who are a helpless minority — not, as in the case of Israeli Jews today, a proud and secure majority, blessed to live in a Jewish state.
He urged his audience to put Jewish history in context, noting that never before have Jews lived with such freedom and safety as they do in Israel. And that despite the ongoing struggle to be accepted by its neighbors, Israel is a democracy with a responsibility to protect all of its citizens.
It was an important message to be heard, particularly in Orthodox communities that, in their fervent support for the Jewish state, tend to lean hard right politically, with little empathy expressed for Palestinians.
Later, in an afternoon talk given in memory of the three Israeli teenagers, Rabbi Lau addressed the topic of seemingly unanswered prayers and compared the responses of two Israeli parents whose children were victims.
He recalled the fervor of the prayers offered throughout Israel almost 20 years ago on the news that a 19-year-old Israeli soldier, Nachshon Wachsman, was scheduled to be executed by his Hamas captors on Friday evening, Oct. 14, 1994. (More than 100,000 people gathered and prayed at the Western Wall that day.)
The Israel army carried out a dramatic rescue attempt and the kidnappers were killed, but not before they murdered Wachsman. The commander of the rescue effort, 23-year-old Capt. Nir Poraz, was also killed.
Rabbi Lau recalled the words of Wachsman's father, Yehuda, at the funeral that Saturday night, noting that "our Father in Heaven heard our pleas, and though we don't know why, the answer was 'no.'"
Support the New York Jewish Week
Our nonprofit newsroom depends on readers like you. Make a donation now to support independent Jewish journalism in New York.
The episode resonated with Rabbi Lau when he read that Rachel Fraenkel, the mother of Naftali, 16, one of the three slain Israeli teens, told a group of girls she encountered at the Western Wall during the 18-day vigil that they should continue praying, but also remember that "we are God's servants, but God is not our servant," and thus not accountable to us.
Speaking with warmth, compassion and occasional humor, Rabbi Lau explored these and other responses, including those in ancient Jewish texts, dealing with the mystery of God's actions, which often disappoint us in our personal petitions.
In the end the rabbi had no new answers to the age-old questions. But he gave us strength and inspiration in revealing how he, too, grapples with these imponderables.
"To be a Jew is to be an adult, and it's hard, it's complicated," he said later in an interview. "We feel we are entitled to pray and to make requests of God," but ultimately "he is the master." And for those in the synagogue on Shabbat there was the consolation of praying with a community of caring congregants, bolstering each other with our faith, even when it wavers at times.
A day later we learned of the arrest of Jews from an extremist cell in the murder of the Palestinian boy, a humbling reminder that we as Jews have no monopoly on morality.
What is too often taken for granted, though, in this long and painful struggle between Arabs and Jews is that violent acts by Jews against Arab civilians are an aberration, almost universally condemned in Israel and a source of shame and embarrassment there and throughout the Jewish world. By contrast, much of Arab culture preaches hatred of Jews, whose deaths are encouraged and celebrated, and murderers are praised as "martyrs" rather than rebuked for their violent deeds.
We need look no farther than the mothers of the three Israeli teens who were a source of courage and compassion for the Jewish nation during their ordeal. They spoke with compassion and did not call for revenge. On the contrary, in addition to expressing gratitude to the Jerusalem government, the IDF and the Jewish people for the rescue effort, countless prayers and acts of kindness, they emphasized the immorality of the death of innocents, be they Arab or Jew.
"There is no difference between blood and blood," Rachael Frankel wrote. "Murder is murder. There is no justification and no atonement for murder."
Rabbi Lau, when told on Sunday of the arrests of the Jewish extremists, expressed dismay. "Surely it is a small group," he said. "But someone sent them, and it's murder." As he hastily prepared to organize a day of prayer and fasting this Friday at his congregation in Jerusalem, with the hope of attracting rabbis from West Bank communities to "break the separation of left and right," he said he understands the feeling of insecurity among Israelis these days. But he emphasized that such acts of violence indicate a "loss of responsibility." It is the job of all political parties and religious leaders in Israel "to keep these [extremist] voices back," he said, adding: "It's important for minorities to feel secure in Israel. If not, we accomplished nothing by building the state."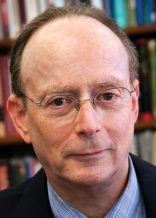 was editor and publisher of The Jewish Week from 1993 to 2019. Follow him at garyrosenblatt.substack.com.
The views and opinions expressed in this article are those of the author and do not necessarily reflect the views of NYJW or its parent company, 70 Faces Media.