Oscar Wilde once said, "I can resist anything, except temptation."
Following the series of agency problems that have rocked the New York Jewish community, many find it extremely hard to resist the temptation to pin the responsibility for these situations on UJA-Federation.
After all, they say, Met Council, the 92nd Street Y and NYLAG are federation agencies, and UJA-Federation of New York has the fiduciary responsibility to control them and make sure that there is no mismanagement of donors' hard earned dollars. And while FEGS has a different set of problems, it is both deeply unsettling to witness its financial fall and convenient to blame UJA-Federation.
These agency problems are serious and deeply disturbing. From where I sit, at the head of an organization that gathers over 1,500 independent funders and donors, nothing would be easier than to follow Wilde's dictum and join the UJA-Federation bashing party.
But things are not so simple and something much deeper and fundamental is at stake. And while I wasn't one to spare criticism of the New York federation when it was due, the situation we are facing now demands a more nuanced analysis.
Let's start by stating a few facts about the current predicament: The largest component of those agencies' funding came from the government (95 percent in the case of FEGS). The government has established substantial processes to manage its arrangements with FEGS (and others). Is it fair to ask UJA-Federation, with only 2 percent ($5 million) of its annual contribution to FEGS, to control mechanisms that the government, with all its power and resources, couldn't provide? Federation funds nearly 100 agencies and although it has developed guidelines requiring effective board governance at the agencies, it is important to remember that UJA-Federation doesn't manage the agencies itself. Are we, who sometimes accuse federation of having a high "overhead," willing to pay for the armies of auditors that would be needed to control those enormous structures? How successful will an annual campaign be that is predicated on the need to pay accountants? 
Secondly, we regularly hear complaints about federation dictating conditions and being extremely demanding of their agencies (myself among them: I once referred to the allocation process as "a colonoscopy"). Yet, now, many of the same critics accuse federation of "not controlling enough." We can't have it both ways.   
So let's hold our fire and recognize the limits of federation's power. UJA-Federation can (and must) make sure that those in need receive the services that donors are paying for with their generosity. The charity needs to make sure that there are solid governance practices in place at its agencies. We should encourage them to do even more in this field. However, demanding that federation be the attorney general, Price Waterhouse and the FBI, all rolled into one, is unrealistic — and counterproductive for the health of the community as a whole.
Most importantly, we must recognize that without federation — that is, without a strong communal body that can provide a safety net for the needy — nobody will be there to pick up the pieces when FEGS goes bust or Met Council needs help. We are not talking theoretical concepts, but about thousands of people who will literally go hungry if federation doesn't step up in a moment of crisis like this. It is indeed for moments like this that federation exists.
I know that it sounds strange that somebody who represents independent funders advocates for federation. But is it? Strategic philanthropy is possible because strong communal bodies take care of the basic needs of the community. We need strategic funders and independent philanthropists to cover gaps, take risks and produce additional innovation, because we can pick an issue and "move the needle" in that specific domain in a way that a federation can't. But we wouldn't be able to do that if we needed to replace federation in covering basic needs and establishing a broad safety net.    
There is much to do and some serious reckoning to be had. But we have to be careful, because banning food after a bout of indigestion is never the solution.
Support the New York Jewish Week
Our nonprofit newsroom depends on readers like you. Make a donation now to support independent Jewish journalism in New York.
Demanding layers upon layers of control isn't the solution either. That would simply make nonprofit work even more unpopular and painful than it already is. What is needed is not necessarily more control but smarter control. These issues should make us reflect on our culture and practices of governance. Indeed, we need a broad community conversation about governance and its discontents. This is a community-wide issue that goes beyond UJA. And it goes beyond New York as it affects the entire Jewish communal world and the secular nonprofit world as well. Our culture of governance emerged decades ago from a very specific set of circumstances. We should ask ourselves whether it's still serving us well today.
In sum: This is a moment to engage in a deep rethinking of our governance practices in a way that makes them more relevant to the complex realities of a 21st-century community.  From better defining the roles and attributions of lay and professional leaders to creating a culture of transparency and open scrutiny, this crisis can be an opportunity. A broad and open debate about governance is now timelier than ever. 
On that, funders and communal agencies need to work together. Federation has homework to do, but "punishing" UJA or disengaging from it only penalizes the needy that depend on its support. In this case, federation is, and needs to be, part of the solution.
Andres Spokoiny is president and CEO of the Jewish Funders Network.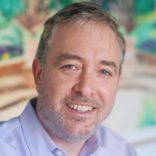 is the president and CEO of the Jewish Funders Network.
The views and opinions expressed in this article are those of the author and do not necessarily reflect the views of NYJW or its parent company, 70 Faces Media.