Prime Minister Netanyahu's decision to appeal directly to Israel's nationalist camp in the final days of the election campaign appears to have paid off, at least in the short term. He won a decisive victory last Tuesday and is now in the process of forming a coalition of right-wing and charedi parties as he had hoped in calling for new elections in December.
But the repercussions of his actions, beginning with his decision to break U.S. protocol and address the U.S. Congress without the invitation of the president, are profound and continue to resonate with the White House and many American Jews. High-level Washington-Jerusalem diplomatic relations, now marked by rancor and mistrust, are at the brink, perhaps only one U.S. abstention away from a UN vote on Palestinian statehood and permanent damage for Israel.
While Netanyahu has much to be accountable for, President Obama is to blame as well. He has made his ire with the prime minister pointed, public and persistent, appearing to allow his personal frustration with Israel's leader to drift into foreign policy against the Israeli people. The issue has been exacerbated by relentless coverage in the mainstream press, particularly The New York Times, which has published a steady stream of front-page stories on White House anger with Netanyahu day after day.
'Makes Our Job Tougher'
In pledging in blunt terms not to permit a Palestinian state during his tenure and suggesting that a large turnout at the polls by Israeli Arabs was worrisome, Netanyahu succeeded in convincing Israelis on the right to vote for his Likud party rather than smaller rightist parties so as to ensure his victory. As a result Naftali Bennett's Bayit Yehudi (Jewish Home) party, which is pro-settler, and Yisrael Beiteinu (Israel, Our House), made up largely of Soviet immigrants and whose leader, Avigdor Lieberman, has called for Israeli Arabs to take a loyalty oath, were the big losers. Many of their would-be votes were siphoned off to Likud.
That accounted for the last-minute surge that saw Likud handily beat the Zionist Union led by Isaac Herzog of Labor and Tzipi Livni of Hatnua. It should be noted, though, that the right-left split in Israeli elections has held firm for decades, and this time was no different. What changed was that voters on the right, hoping to ensure Netanyahu's election as prime minister, coalesced around Likud rather than split their votes among the other rightist parties. Perhaps as proof of Israelis' low expectation of politicians keeping their word, there seemed to be less outrage there than here over Netanyahu's off again/on again statements on the two-state solution.
Closer to home, the crisis has put American Jews, including those in Congress, in a bind, feeling the need to choose between their government and the Jewish homeland.
The Jewish establishment, caught unaware by the Netanyahu pre-election controversy, is in an awkward position, striving mightily to balance its frustration with Netanyahu and its ongoing commitment to advocate for Israeli government positions. The Anti-Defamation League, for example, issued a statement congratulating the prime minister on his victory while noting that "this campaign was too often marked by extreme and divisive statements by candidates." There was no singling out of Netanyahu, and the group's national director, Abraham Foxman, offered a Talmudic parsing of the prime minister's contentious comments. "He didn't say he opposed a two-state solution, he said it won't happen on his watch," Foxman told me, noting that Herzog has also said it was unlikely an agreement on the Palestinian issue could be reached anytime soon.
Foxman added that Netanyahu "didn't say the Israeli Arabs couldn't vote," but rather that a large turnout of Israeli Arabs would hurt his chances. The ADL leader acknowledged that the presumed coalition Netanyahu is forming would be "right of center and charedi," which "will make our job tougher.
"We'll have to explain more and defend more," he said, "not only to the administration in Washington but to American Jews, 80 percent of whom, he noted, voted for Obama.
"What keeps me up at night," said Foxman, who will step down from his post this summer, "is Israel's dependence on the U.S., including the Jewish community, which is a significant asset." He said most American Jews are "not comfortable with a polarized government" in Israel and would have preferred a national unity government.
Support the New York Jewish Week
Our nonprofit newsroom depends on readers like you. Make a donation now to support independent Jewish journalism in New York.
Those sentiments were reflected on Sunday at the annual reunion of The Conversation, The Jewish Week-sponsored retreat for a wide variety of Jewish thought leaders. More than half of the 90 alumni in attendance chose to take part in a discussion on how to improve the U.S.-Israel relations going forward. Many participants expressed their deep disappointment, if not disillusionment, with Netanyahu as a leader mandated to follow democratic principles. And they worried that many young American Jews, already distant from Israel, will be further put off by the policies of the next Jerusalem government.
'The Other Israel'
For all the concern among American Jews about Israel's commitment to democratic values, those values were on display in last week's election, an occasion particularly impressive because so many Israelis emigrated from countries with no tradition of social equality and human rights.
The results of the election brought home to American Jews that we are too little aware of "Second Israel," the segment of society made up of Sephardim, Russian and Ethiopian immigrants, charedim, and the poor who comprise most of the Jewish population. It was they who made the difference in Netanyahu's victory.
Many of us who think we know Israel are familiar with Jerusalem and its historical sites, Tel Aviv with its pulsing culture, and the "Start-Up Nation" accomplishments of young entrepreneurs in the areas of business, technology and high-tech. But the truth is that there are far more Israeli have-nots than haves in a country whose unequal society is second only to the U.S. among Western countries in terms of income disparities.
The Zionist Union campaign focused on this problem as well as on vital domestic issues like the economy, housing and jobs. But in the end, Netanyahu's message of the need for security, particularly in facing up to the impending threat of a nuclear Iran, trumped the opposition's call for making the home front the national priority.
For now, American Zionists must continue to emphasize that Israel has an open, vibrant, if often fractious, democracy. Indeed, Arab citizens have more say in government policy in Israel than Arab citizens in just about any Arab state. Such points are important to make, especially at a time when Jerusalem will come under increasing U.S. and international pressure to show some kind of progress in easing the tension with the Palestinians. (While the Palestinian Authority, which has consistently rejected every Israeli offer of compromise for decades, gets a free pass.)
Veteran Israeli diplomat Aryeh Mekel wrote the other day that in choosing Netanyahu rather than Herzog, Israelis indicated their primary concern for security. They voted, in effect, for life itself over quality of life issues, he said. It's a shame to be faced with that choice, but that's the way the majority of Israelis saw it. And we have to appreciate and respect the decision of those who put their lives on the line.
That's democracy.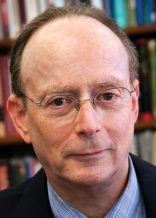 was editor and publisher of The Jewish Week from 1993 to 2019. Follow him at garyrosenblatt.substack.com.
The views and opinions expressed in this article are those of the author and do not necessarily reflect the views of NYJW or its parent company, 70 Faces Media.