Hang on, folks, the formation of the next Israeli government is getting a lot more intriguing and complicated than we thought, made even more so by the proposed Iran nuclear deal.
Remember when, a week before the elections last month, it seemed likely the results would lead to a national unity government including right-of-center Likud, led by Prime Minister Netanyahu, and the left-of-center Zionist Union, headed by Isaac Herzog of Labor and Tzipi Livni of Tnuah?
The Zionist Union was ahead in the polls, and it looked like the two major political blocs needed each other to create a coalition of more than half of the Knesset's 120 seats.
And remember when, in a surprise upset, Likud pulled ahead and won the election handily — 30 seats for Likud to 24 seats for the Zionist Union? That put an end to the "unity coalition" talk, given that Netanyahu seemed poised to put together a more natural grouping of Likud along with several right-wing and charedi parties and Kulanu, a new center-right party led by former Likud member Moshe Kahlon. That would give Netanyahu 67 seats — not a huge majority but a comfortable one, it seemed. End of story?
Not quite.
There has been little public discussion or media coverage of the coalition-building process, in part because of the Passover holiday, in part because the behind-closed-doors discussions can take another month, and because of the assumption that this was a done deal.
But nothing is that simple in Israeli politics. According to well-placed sources I have spoken to, here and in Israel, there is now a very good chance that Netanyahu, who publicly insisted he would not seek to form a unity government with Herzog, appears to be trying to do just that.
There are several factors pushing the prime minister in that direction, and they have little to do with altruistic exhortations from Israeli President Reuven Rivlin to help unify the society. Rather, they involve some shrewd calculations on the part of Netanyahu based on shoring up his political power, and a new and urgent Iran-based dynamic driving the prime minister to patch up his relationship with President Obama now.
Kahlon Is Key
For starters, if Netanyahu went with the narrow Option A — the right-wing and charedi parties and Kulanu, with 67 votes in all — he would be vulnerable to Kahlon, who controls 10 seats.
Kahlon is not a typical Israeli politician. He is said to be a man of strong principles whose primary objective in running in this election was to effect real change in dealing with social and economic issues such as housing, jobs and addressing income inequality in Israeli society.
Netanyahu's election campaign, bolstered by sophisticated polling, found that when the issues before the public were domestic concerns, his numbers went down. When he focused on security and the threat of Iran and its proxies in the neighborhood, he fared far better.
Support the New York Jewish Week
Our nonprofit newsroom depends on readers like you. Make a donation now to support independent Jewish journalism in New York.
One of the first things Netanyahu did after winning the election was to make sure Kahlon would join the coalition by offering him the cabinet post of finance minister. But the prime minister is concerned that if the Kulanu leader does not get his way in pushing his socioeconomic agenda, he could walk away and leave Netanyahu without a government.
Then there is the fact that the two most obvious coalition partners on the right, Naftali Bennett's Bayit Yehudi (eight seats) and Avigdor Lieberman (six seats), will insist on increased settlement growth and revive the controversial nationality bill that seems to place the Jewish character of the state above its democratic nature.
While Netanyahu may well personally prefer this more narrow Option A coalition, he is all too aware of the political and diplomatic fallout with Europe and Washington, not to mention American Jewry, if he goes that route. Although he expected criticism for his decision to speak before Congress on the invitation of the Republican leadership, my sources say he was surprised and shaken by the depth and public nature of Obama's visceral response.
'The Perfect Alibi'
The prime minister is well aware that if he forms the Option A coalition, the crisis in relations with the White House will only deepen. And now that the U.S. and other Western powers have signed a preliminary deal with Iran, it is all the more reason for him to be able to work with Obama in the hopes of toughening up the final agreement in the next three months — and, if all else fails, getting tacit permission from the White House to strike out at Iran if it violates the deal.
"Netanyahu may well decide to use the high demands of Bennett, Lieberman and their ilk as the perfect alibi while he pursues the option of a unity government, the only option that may help him avoid such a problematic scenario," writes Ilan Jonas, a highly respected Israeli political analyst, in his Prime Source newsletter.
And an American Jewish businessman close to Netanyahu confided that the prime minister has been "planning for months" to bring Herzog into the coalition if the circumstances were right because "it would help him deal with Washington — and that was before things got so bad" [between the prime minister and Obama].
In a unity government, Herzog most likely would serve as foreign minister, presenting a friendly face to the world in his international role. It should be noted, though, that his views on the dangers of the Iran deal and the unwillingness of the Palestinians to make compromises are not unlike those of Netanyahu. The big question within Israeli politics is whether Labor would be willing to join a government with a prime minister the party greatly distrusts.
On the larger stage, for all the bad blood between the prime minister and the American president, it is in both of their best interests to patch up their troubled relationship, and the sooner the better. Already in recent days, as he begins his campaign to sell his Iran deal to the American people and keep a skeptical Congress from undoing the work of American and world powers' negotiators, Obama has gone out of his way to assure Israel of America's protection. And he has softened his language about Netanyahu, acknowledging that the Israeli leader is looking out for his country's security. Obama knows well that Netanyahu can have a positive or negative impact on Congress regarding the Iran pact and he wants to keep the Israeli leader as satisfied as possible.
Likewise, Netanyahu realizes that the Iran deal is now a reality and his military option is gone, at least for now. Further, he realizes that it is more fruitful to focus on how best to beef up the deal's contents, still being worked out, rather than rant about what a mistake it was in the first place. Already he has shown his accommodating side, unfreezing Palestinian Authority tax money. And though he gets little or no credit for it from the White House, he continues his quiet policy of suspending settlement growth outside of Jerusalem and areas that will be part of Israel in any final agreement with the Palestinians.
All of which suggests that Netanyahu would feel more confident going forward with a government that presents itself to the U.S. and the international community as strong, centrist and pragmatic rather than narrow, ideological and focused on maintaining and expanding settlements. The next Israeli government must be able to navigate the rough seas of a transformed Mideast with a now more powerful and emboldened Iran on the march. Israel's leader needs all the help he can get in dealing with this new reality, and a national unity government may well be his best place to start. 
Support the New York Jewish Week
Our nonprofit newsroom depends on readers like you. Make a donation now to support independent Jewish journalism in New York.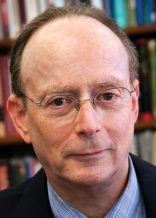 was editor and publisher of The Jewish Week from 1993 to 2019. Follow him at garyrosenblatt.substack.com.
The views and opinions expressed in this article are those of the author and do not necessarily reflect the views of NYJW or its parent company, 70 Faces Media.