As successful as Birthright Israel has been, providing free, guided trips to Israel to more than 400,000 young adult Jews from across the diaspora, the follow-up efforts with its alumni have been problematic.
But that shouldn't come as a surprise.
Consider: Birthright offers an intense, exciting and somewhat exotic experience, 10 days and nights shared in a foreign land with many other 18-to-26-year-olds who bond like crazy on the trip. But according to tour providers, that intense emotional high lasts about two weeks. Once home, reality and routine set in, whether it's campus life for college students or the workweek for the older set.
What's more, while the genius of Birthright is its laser-sharp focus to experience the history, people and land of Israel — the follow-up agenda for alums is vague and overly ambitious.
Those are two reasons why Birthright Next, the division of the Birthright Israel Foundation created to translate the participants' enthusiasm for Israel into involvement in Jewish life back home, is now officially over. Critics felt it underperformed; it certainly never garnered praise for dramatic accomplishments. But in its shift over the last several years from direct programming for Birthrighters to providing communal consulting, training local engagers, and working with other organizations that seek to reach young adults, it had successes under the radar.
From the outset, though, Birthright Next had issues: Who, for instance, was calling the shots? Should it create new programs or support existing ones? How best to evaluate its effectiveness?  Were unaffiliated young people expected to suddenly attend synagogue, join Jewish organizations, or enroll in Jewish study courses? What, in truth, did they really sign up for by going on Birthright?
"Birthright is finite — 10 days," noted one communal expert on the subject who asked to remain anonymous because of his involvement in the program. "But when do you stop being considered an alum? These young people signed up for the free trip, not to become active in Jewish life. We were envisioning a follow-up to a product they never bought."
One Table
While the Birthright Israel Foundation is assessing its role regarding follow-up to the Israel trip, and coming up with reasonable expectations, at least a couple of creative projects are stepping up their efforts to fill the vacuum left by the closure of Birthright Next.
The newest project, called One Table, is based on the success Birthright Next had for several years in helping to sponsor Friday night Shabbat meals for Birthright alumni. Many thousands attended these evenings around the country. One Table now has been launched in New York, with funding from the Paul Singer Foundation and philanthropist and Birthright founder Michael Steinhardt. (The group is projecting a budget of $1.7 million for 2015.) It is not affiliated with Birthright directly, but about half of its participants are Birthrighters. Aliza Kline, founding executive director, told me that the idea is very simple: "So many good things come from sharing a Friday night meal with friends and friends of friends," she said. A goal is to help young people — the target age is 20s and 30s — "develop a habitual practice of celebrating Friday night dinner together so that it becomes an intrinsic part of their week.
"It's really about happiness," she said, "and all good things that stem from this ritual."
Support the New York Jewish Week
Our nonprofit newsroom depends on readers like you. Make a donation now to support independent Jewish journalism in New York.
That may include forms of Shabbat observance, but the planners, who have spent more than a year analyzing its methodology, have learned from focus groups and interviews that potential attendees have a good deal of anxiety about being asked to take part in an evening with a religious ritual component.
"'What will be expected of me? What's the catch?' they ask," said Kline, who formerly was founding executive director of Mayyim Hayyim, the inclusive, all-service mikvah in Boston, and a seasoned pro in interpreting and adapting ancient rituals for 21st century, largely unaffiliated Jews.
She acknowledged that young people are wary of what she called "the bait and switch," like being invited to take part in an organized Shabbat program that has an ulterior motive, encouraging at least some form of observance.
One Table goes easy on the ritual. Challah and wine are popular components, as are candles. But when it comes to reciting the appropriate blessings associated with each, that depends on the hosts, the guests, and their being at ease with each other. Hosts and guests are recruited, and apply online. Hosts are screened in advance and coached to create a welcoming environment by the One Table team. That may include tips on how to mix drinks, set an appealing dinner table — ideally for eight to 10 guests — and calibrate the level of Shabbat customs.
"We want everyone to feel authentic and be themselves," said Kline. "If you normally wear a kipa, wear one. The issue is to be open and minimize awkward moments."
One Table has a resident rabbi, Jessica Minnen, who trains hosts in the evening's ritual aspects they may choose to observe, based on their comfort level; she may explain the washing of the hands before breaking bread, or the direction the person making kiddush, if the ritual is being observed, should be looking while reciting the blessing.
But Kline emphasizes inclusivity as a guiding principle. "We welcome Jews and non-Jews, and the food need not be kosher. What it should be is delicious and memorable."
To that end One Table takes advantage of the rise of social dining programs (planned group dinners centered around a theme) and quick food delivery. In dealing with those who may be reluctant to host a Friday night meal because they don't cook or can't afford it, the organization offers financial as well as social and Judaic support. Besides hosting a dinner at home, options include eating out at a restaurant.
Cara Akselrad, an actor in New York, explained in a One Table video that though she rarely cooks, One Table made it possible for her to order online and serve a Friday night dinner. "I like when all my friends are together," she said, and appreciated that the experience "allowed me to be me" and to host the event at home.
Though it began last summer in experimental form, One Table is now ramping up its programming here, with about 300 dinners under its belt, and plans to expand to other cities, starting with Chicago.
"It's all about making Friday night special," Kline says, with the hope that the project, and the habit, will grow and lead to other forms of Jewish engagement.
The 100 Point Challenge
Support the New York Jewish Week
Our nonprofit newsroom depends on readers like you. Make a donation now to support independent Jewish journalism in New York.
Another innovative program, Bring Israel Home, is geared specifically to Birthright participants, starting with a challenge to them on the bus while they are still in Israel. It's based on a glaring statistic and an insightful observation.
The statistic, from a 2009 Brandeis University study of Birthright's impact, is that only 4 percent of its alumni participated in five or more "Jewish activities" after the trip. "Activities" could mean simply visiting a Jewish museum, reading an Israeli news article or cooking an Israeli meal.
Rabbi Yitz Greenman, executive director of Aish Hatorah New York, an Orthodox educational outreach program, says he was shocked by that finding. "We felt we had to address that figure," he told me.
In researching how best to motivate Birthright participants, his staff, in consultation with Birthright Next and other Birthright trip providers, determined that top-down programs and incentives often meet resistance. What the young people wanted most was to stay in touch with each other after their return from Israel.
"We wanted to take their experience and turn it into action," Rabbi Greenman explained. So Aish came up with he calls "the carrot": a weekend retreat with fellow Birthrighters from their group of 40 bus mates, plus the Israeli participants — IDF soldiers who accompanied them for part of the Israel visit — flown in for the reunion.
To earn the reward, at least 30 of the 40 participants have to complete "100 points of Jewish activity in the three months following their trip." Points are awarded based on the nature of the activity in the categories of Jewish education, Jewish experiences, Shabbat and holidays, and Israel, so the young people can choose for themselves. Options include 20 points for attending a weekend Hillel retreat, 15 points for hosting a Shabbat meal (with One Table, by the way), down to under 10 points for cooking an Israeli food, taking a Hebrew class or interviewing a Holocaust survivor. The participants go online and log in proof of their activities.
Adam Yormack, 29, raised as a Reform Jew and married to a devout Catholic in Miami Beach, Fla. is one of several participants who catalogued their 100 points in a booklet published by Aish. He described his sense of accomplishment in hosting a family seder for the first time and interacting with a rabbi. "Sounds silly," he wrote, "but I hadn't spoken to a rabbi about my faith, my lack of attendance, my life, since I was a child."
An upcoming mega-retreat, the project's most ambitious to date, will host 11 different Birthright groups, with 60 IDF soldiers being flown in to participate at a camp site in rural Pennsylvania.
The program, funded in part by the Paul Singer Foundation, has generated enthusiasm among those seeking ways to engage young Jews. Perhaps the most unusual pairing was having the Union for Reform Judaism sign up with Aish. Rabbi Rick Jacobs, president of the URJ, acknowledges it is "an unlikely partnership," but said "it's having a positive impact and we want to collaborate in all kinds of ways that will strengthen Jewish life."
He noted that the Birthright Israel trip creates "a spark," but the community hasn't generated a lasting connection to keep it lit.
Efforts like One Table and Bring Israel Home underscore the appeal of empowering young people to engage their peers in ways that fit their lifestyle, utilizing social media and technology trends. The Birthright Israel Foundation no doubt is taking these successes into account as it decides what comes next after Birthright Next.
What's clear is that no one organization can or should be expected to take on this major challenge of engaging a generation of young people in Jewish life. And there is no one formula that appeals to all. Meanwhile, tens of millions of dollars, and the future direction of the Jewish community, are riding on the outcome.
Support the New York Jewish Week
Our nonprofit newsroom depends on readers like you. Make a donation now to support independent Jewish journalism in New York.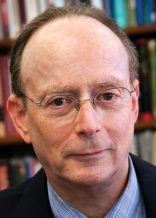 was editor and publisher of The Jewish Week from 1993 to 2019. Follow him at garyrosenblatt.substack.com.
The views and opinions expressed in this article are those of the author and do not necessarily reflect the views of NYJW or its parent company, 70 Faces Media.