Sen. Chuck Schumer, a major supporter of both President Obama and the State of Israel, has become the focus of intense attention among critics of the Iran nuclear deal. With opponents having launched a major and risky campaign this week to convince 13 Democratic senators to buck the White House and kill the agreement in Congress, Schumer, a Democratic leader in the Senate and self-proclaimed protector of Israel, is seen as the swing vote.
But Cory Booker, a freshman senator from New Jersey, may be in an even tighter spot. His role is key for those who believe the agreement between Iran and the world powers, led by the U.S., poses an existential threat to the Jewish state. After all, Booker is a darling of American Jewry, a sought-after speaker at Jewish events around the country and believed to be the biggest recipient of American Jewish campaign donations. If he, as the only black Democrat in the U.S. Senate, were to oppose Obama and vote to override an expected presidential veto on the Iran deal, how could Schumer and other Jewish Democrats in the Senate not do the same?
Rabbi Shmuley Boteach has been in frequent and often intense discussion with Booker in recent days, seeking to convince him that this is the moment for true friends of Israel to step up on its behalf, regardless of political consequences. The message is, in effect, it's now or never.
"He is beloved by the Jewish community," Rabbi Boteach said of Booker, "and he is a lover of the Jewish faith and of Israel. I know he'll make the right decision" to prevent "a genocidal Iran" from making good on its threat to destroy Israel.
"We've had extensive conversations and Cory understands the magnitude of this vote, and the ramifications for the security of the U.S. and Israel," said the rabbi.
The tensions between the rabbi and the senator — outspoken supporters of Israel whose close friendship goes back to their time together at Oxford 25 years ago — underscores the uniquely high stakes over the Iran deal. The next 60 days, leading up to a congressional vote, will see a bruising battle as competing pressures take their toll on the already strained Washington-Jerusalem relationship; that battle will almost certainly reveal the profound differences on how the U.S. and Israel view the Mideast today, and on what approach is best for Israel at a time when its prime minister says the deal would jeopardize his country's security and the U.S. president says the deal would bolster it.
A similar split is playing itself out in the American Jewish community as well, with key groups on the right and left taking opposing stands on the Iran agreement. At the same time, some  political, religious and communal leaders are struggling to find a middle ground, acknowledging the proposed benefits of the agreement as well as the dangers of Iran cheating now, or, at best, waiting a decade before being able to produce nuclear bombs.
'What Is There To Review?'
Chuck Schumer and Cory Booker no doubt are being singled out by the White House, given top security briefings and extra attention, but they are also under intense political pressure regarding their future in the party. Schumer is in line to be the Senate minority leader and Booker, at 46, is said to have ambitions for higher office. Saying no to the president on his biggest foreign policy "ask" will be no easy task. But neither will be turning down the pleas of a passionate, galvanized segment of American Jewry that believes Israel's very survival is at stake — and could withhold future support if spurned on the Iran vote.
Killing the deal requires two-thirds of both houses of Congress to override a presidential veto.
So far both senators, along with a number of their Democratic colleagues, are saying only that they are studying the Iran deal and looking forward to the congressional debate. Never, it would seem, has a 100-page document been pored over by so many politicians for so long with so little comment.
Support the New York Jewish Week
Our nonprofit newsroom depends on readers like you. Make a donation now to support independent Jewish journalism in New York.
"What is there to review so carefully?" asks Jeffrey Wiesenfeld, a local businessman and longtime, outspoken activist on behalf of Israel and part of the Jewish community's hard right. "I read it in a couple of hours and it's evil, outrageous. They're all just waiting to see what their colleagues will do. And we call them 'leaders,'" he said with disdain. Wiesenfeld, an organizer of a grassroots "Stop Iran Now" rally that was scheduled for July 22 in Times Square, asserted that members of Congress who enjoy strong support from the Jewish community should be put on notice that if they don't vote against the Iran deal, that support will end.
AIPAC, the official pro-Israel lobby in Washington, has launched a $20 million effort to defeat the deal in Congress. As a group that prides itself on its bipartisanship, it is rare for AIPAC to go head-to-head with a president. It has only done so twice. In 1981, the lobby opposed President Reagan's sale of advanced military planes known as AWACS to Saudi Arabia. A decade later it fought against President George H.W. Bush's linkage of loan guarantees to Israel with curbing settlement growth. AIPAC lost both times. It lost the Iran sanctions vote last year, too. But it is going all out again because, in the words of a phone script that thousands of AIPAC volunteers will direct at members of Congress, "the Iran nuclear deal … will not block Iran from getting a nuclear weapon."
Some critics of the agreement insist that's not going far enough. Rabbi Boteach, together with philanthropist Michael Steinhardt, plans to place full-page ads in The New York Times over the next few weeks calling out specific members of Congress who represent large Jewish communities and/or have close ties to the Jewish community, urging them to vote against the deal. "We will be appealing to them to put moral principles over political expediency," the rabbi said.
Wiesenfeld also believes in putting pressure directly on members of Congress who have enjoyed strong Jewish support. "My question is, if God forbid we fail, will AIPAC put the word out to stop funding these people?" Without that threat, he believes, the effort to defeat the deal will be for naught.
The planned rally here this week, organized by a handful of dedicated volunteers who raised about $80,000 for the event, featured a long list of sponsors, primarily from the political right and Orthodox communities, adding to the perception that the Jewish community tilts right on Iran and the Mideast. One insider said speakers were warned not to demonize Obama and were encouraged to stress that this is an American issue, not just about Israel and Jews.
But for all the attention surrounding the efforts of the Iran deal critics, the majority of American Jews appear to support it. According to a poll commissioned by J Street, the dovish "pro-Israel, pro-peace" lobby that supports the deal, 59 percent of 1,000 American Jews surveyed are in favor (compared to 53 percent of Americans asked in a national CNN poll). "The numbers just go to show, once again, that pundits and presumed communal representatives are flat-out wrong in assuming American Jews are hawkish on Iran or U.S. policy in the Middle East in general," wrote Jeremy Ben-Ami, president of J Street, which announced a multimillion effort this week to support the Iran agreement. Yet the polling data also shows that Americans are wary of Iran, with a plurality saying the deal won't keep Tehran from going nuclear.
Marc Stanley of Dallas, vice chair of the Jewish Council on Public Affairs (JCPA) and a member of the U.S. Holocaust Memorial Council board, said after listening in on an hour-long phone briefing by Vice President Joe Biden on Monday for hundreds of American Jewish leaders, "to me this is the best deal possible." Stanley said he was satisfied "there are enough bells and whistles to make sure there are no violations, and even if there are, it gives a year of warning before any breakout [by Iran], and that's better than what we have now."
Stanley, who served as chair of the National Jewish Democratic Council, which supports the Iran agreement, added that since Congress seems certain to approve the deal, he questioned the wisdom of critics going to the wall in what appears to be a losing battle that may further alienate the White House from Jerusalem and its defenders on this measure.
Timing Is Important
Other key questions that emerged from interviews with about a dozen Jewish leaders from a cross-section of the community were:
n Does the opposition have an answer to the president's insistent assertion that, like it or not, the deal on the table is the only real alternative to a full-out war with Iran?
n And will Netanyahu continue to decry the deal and further isolate himself in Washington, or will he settle for an arrangement that provides enhanced U.S. security for Israel in the short term?  
Support the New York Jewish Week
Our nonprofit newsroom depends on readers like you. Make a donation now to support independent Jewish journalism in New York.
Many critics of the deal insist that Obama's equation — the choice of an Iran deal or war — is a false one, and that Israel had proposed a number of suggestions that would have toughened the deal and kept the pressure of economic sanctions on Iran.
U.S. Secretary of Defense Ashton Carter visited Israel this week to assure the Jerusalem government of America's commitment to the security of the Jewish state. Some Jewish leaders are suggesting that Israel request B-52 bombers and bunker buster bombs that strike deep underground. Such warfare would heighten the notion that Israel could take military action of its own against Iran if deemed necessary. Others point out, however, that the Iran agreement actually calls on the U.S. and world powers to protect the Iran military sites for the duration of the agreement, presumably from just such an attack.
One key national leader who opposes the Iran deal noted that timing is an important factor in this bitter dispute, cautioning the Jewish community to build its case slowly toward possible action as the congressional vote approaches. He said a number of national Jewish groups are considering a major rally in Washington in September, when Congress is back from vacation and school is on (since busing day school and other students in would bolster the number of participants). But such a protest against the deal would require at least 100,000 people to be effective, and there is concern that anything less would send the wrong signal to the White House.
Critics of the Iran deal are pointing out that the great majority of Israelis — left, right and center — oppose it and are deeply worried about its consequences. "Even if we think the potential for a good outcome outweighs the risks, don't we owe it to our brothers and sisters in Israel to support their view?" one local leader asked. "It's not so simple, though," he then said, as if answering himself.
Netanyahu can hardly back down from his aggressive opposition to the agreement now, if for no other reason than that to do so would leave his fervent Republican supporters in Congress high and dry. He is hoping Labor Party leader Isaac Herzog will be a friendlier presence in Washington, lobbying against the deal and indicating that the Iran concern trumps politics in Israel at present.
Approaching deadline, I received a call from a press spokesman for Cory Booker in response to my request for an interview with the senator. The spokesman declined for now, saying "the senator is, like most of his colleagues, digging into the agreement, talking to experts, looking at gaps that concern him. And he will take a responsible, hard look at the details."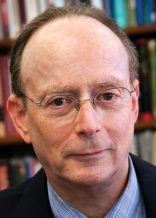 was editor and publisher of The Jewish Week from 1993 to 2019. Follow him at garyrosenblatt.substack.com.
The views and opinions expressed in this article are those of the author and do not necessarily reflect the views of NYJW or its parent company, 70 Faces Media.